Tata and Tata Elxsi logo
The Tata and the Tata Elxsi logo are always used in conjunction with each other, never appearing in isolation on Tata Elxsi's communication.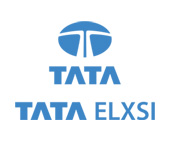 Click here to download: Tata Elxsi logo Blue | White | Black
Clear space - Safe/ Exclusion
The dotted line around the logo indicates the minimum exclusion zone into which nothing should intrude. This zone, which measures as much as the height of the letter T, on all sides, has been designed to ensure that the logo never appears cluttered with other graphics.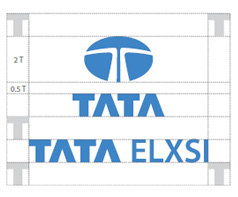 Color Rationale
The preferred color for the visual identity is "Tata blue" on a white background. Where Tata blue is not available, for example on laser printed documents and black & white advertisements, it may appear in black only. Where appropriate, it may appear in white on a background of Tata blue.

Tata Elxsi Logo Usage Guidelines
Dos:
The Tata Elxsi logo should appear along with the elliptical design and the word Tata in conjunction. The logo cannot be used without the Tata group mark.
The overall dimensions of the Tata Elxsi logo, including size restrictions and spacing have to be followed as per the artwork and cannot be approximated.
The Tata Elxsi logo can only be used in Tata blue color against a white/ off white background or in reverse/ black against a colored background. Please maintain adequate contrast while deciding the background color.
Don'ts:
Embed the logo in the body of the text.
Place the logo over a texture, an image, a pattern, or a color which makes it indistinguishable.
Use an incomplete logo in any application, e.g. half the logo only.
Use the logo as a watermark.
Substitute the Tata, Tata Elxsi blue by any "nearest" color.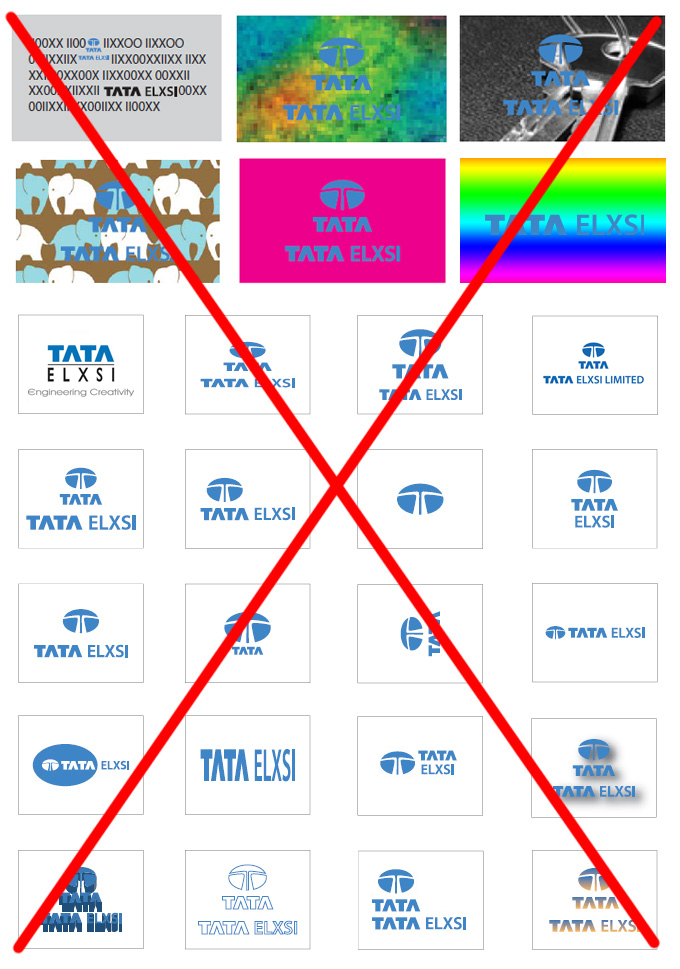 Image Bank