Cognitive Video Services
Accurate | Automated | Scalable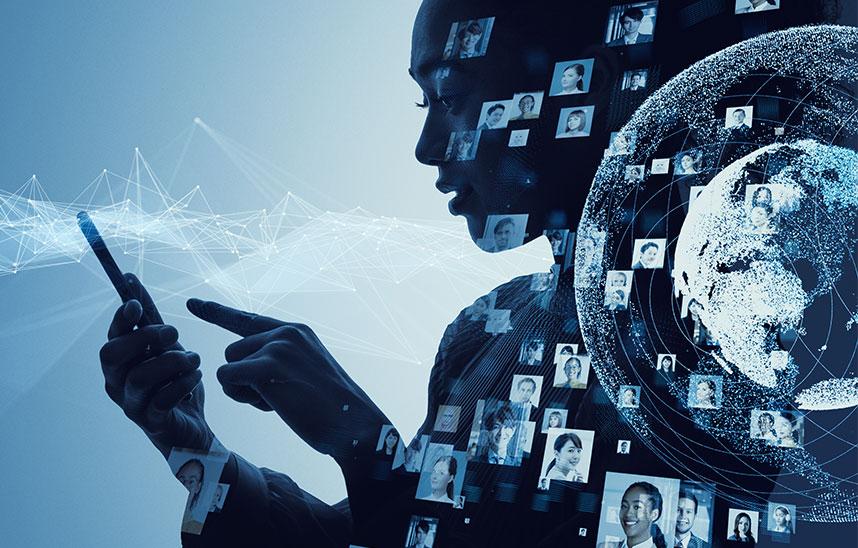 Cognitive Video Services
Accurate | Automated | Scalable
Trending

Unlocking new revenue streams using AI
Operators are shifting focus & also eyeing business opportunities in areas like Smart Home Services, Security & Surveillance Services, Smart Infrastructure Service, etc.
Buying Trends survey shows a massive boost in AI and machine learning adoption in the broadcast and media industry, with 68% of organizations stating they are likely or very likely to deploy AI in the next 2-3 years. Applications for Digital Asset Management (DAM) is estimated to reach $8.1 billion by the end of 2024.
As more content is generated and is getting more democratized, there are several challenges to be addressed. To ensure that the right content is served to the right audience and that the viewers discretion is honoured, AI-based content moderation and curation becomes essential.

Opportunities & Challenges
Real time, efficient tagging and indexing of huge volumes of stored / archived unstructured video data is a major challenge; as this is currently done manually. Unlike conventional automation processes(which are mostly rule-based) AI algorithms can analyze a massive amount of data, mine patterns, correlate data from various sources and can generate intelligent insights.
Furthermore, AI can enhance customer experience by analyzing viewing patterns, social media footprint, demographic details of local communities that result in increased click-throughs and also for dynamic insertion of highly relevant advertisements.
Artificial Intelligence offers exciting cognitive video applications for broadcasters and operators, such as automatic cataloging of metadata, video search results personalized for action, genre, highlights, timing, characters, etc., facial recognition, object detection, audio effects detection, speech to text, analysis of the sentiment of images, transcription, and automatic translation.
Service Framework

Core Features
Image tagging
Hierarchical object detection
Named entity recognition such as: Action detection, Scene recognition, Face recognition, Emotion Recognition, Strong Language
Explicit content & Violence detection
Automatic highlights generation for sports
Talk show Magic Moments creation
Service Features
Generic data repository
AI model repository for differnet applications
Speech & text-based query engine
Compatible across platforms
Cloud agnostic Application software
Differentiators
No dependency on training data collection
Generic data repository
Customized inference packages
Requirement specific expert systems
Flexible architecture
Ability to compute at the edge
A self-evaluating, continuous learning system
NLP/NLU/Context awareness
Benefits to the Customer
Reduce time-to-market by up to 50%
Algorithm accuracy of over 90% for face detection, eye-gaze and head-pose detection already achieved
Easily customizable to suit customer needs
50% Reduction in the time taken to generate Sports Match Highlights
80% Automation of Highlights & Violence Detection workflow is 80% more effective compared to the manual process
Subscribe
To subscribe to the latest updates & newsletter