Attention
This website is best viewed in portrait mode.
Robotics
Benchmark | Design | Prototype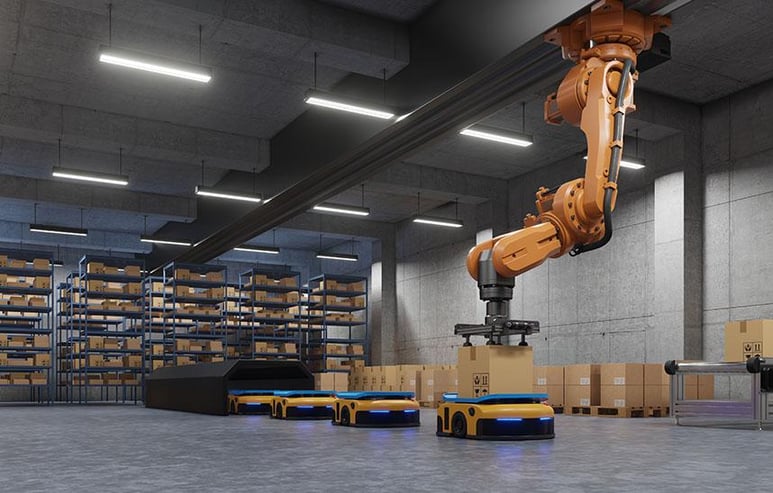 Robotics
Benchmark | Design | Prototype
Widespread adoption of robots

There has been increasing adoption of robots across food production, retail, healthcare, and distribution operations, and it may be even closer to day-to-day applications. According to IFR, from 2020 to 2022 almost 2 million new units of industrial robots are expected to be installed in factories around the world.
One of the key trends is how AI and computer vision will benefit robot implementation. Digital sensors combined with smart software allow direct teaching methods, like "Programming by Demonstration" leading to faster installation and quicker adoption of industrial robots as a time for programming customized movements reduces. Other major trends in robotics are increased adoption of robots – as – a – service model, cloud robotics, collaborative robots, and delivery robots.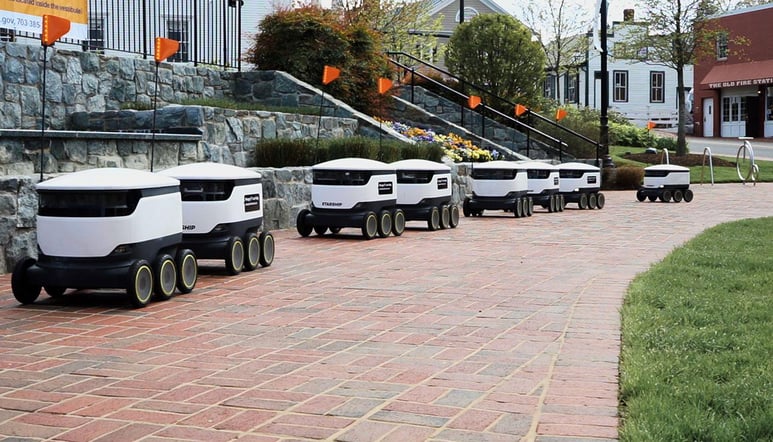 Opportunities & Challenges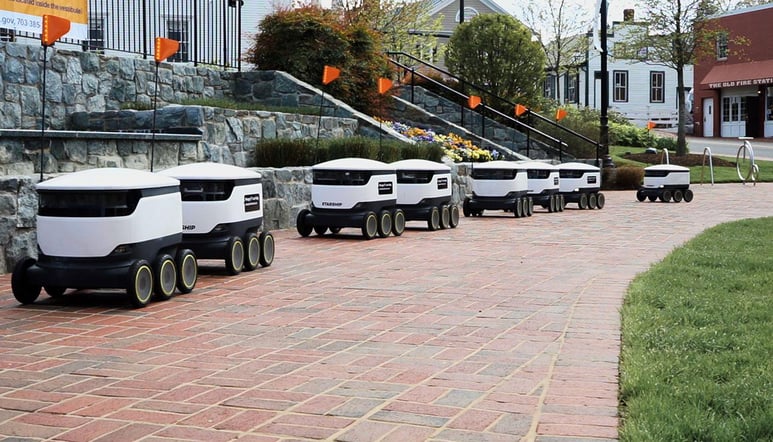 With the RAAS model becoming popular for SME, it becomes challenging for OEM's to provide customized systems for niche industries
OEMs have the opportunity to build self-learning robots that use machine vision to learn from the operators, can automatically generate a map of their surroundings, and navigate themselves within a dynamic environment. These will be the differentiators that will increase the adoption of robots.
Service Framework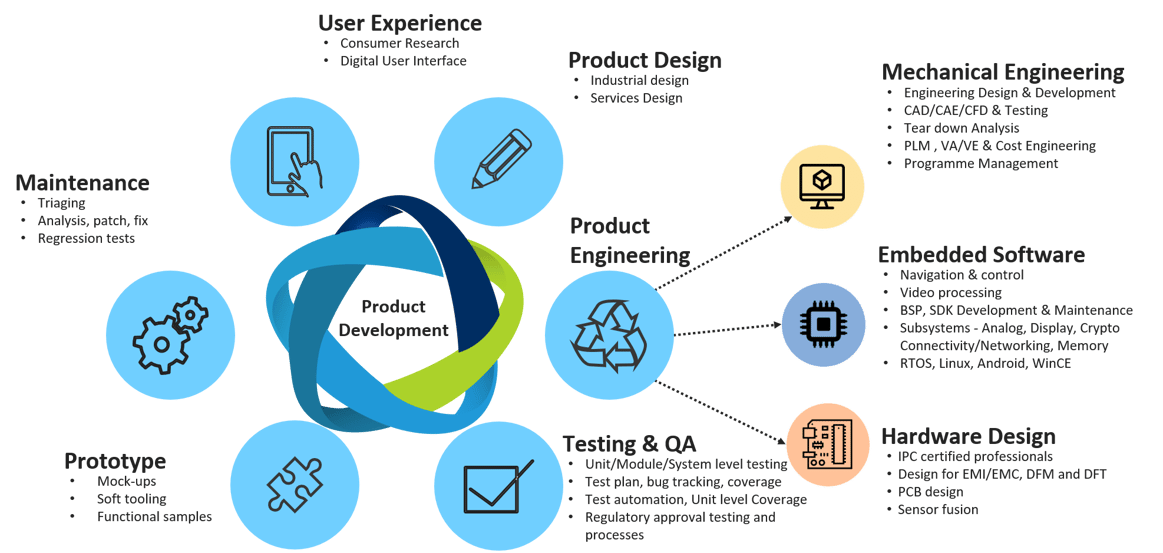 Software Modules
Lidar Processing
Localization & Mapping
Navigation & Control
Vision Processing
AI in robotics
Implementation of Machine Vision using deep neural network for object detection, identification, face recognition, and other AI features.
Expertise in working on industrial exploration and home appliance robotics
Robot design
Aesthetic Styling of the Robotic Arm.
Enclosure design and detailing
Engineering detailing for mechanical structural members
Colours, Materials Finish and Graphic Design
Differentiators
Vision-based robot implementation using deep neural network for Object Detection, Object Identification, Face Recognition, and other AI features.
Expertise in working on industrial exploration, AFV, and home appliance robotics
Ready mapping and navigation system that has been proven in an autonomous driving scenario
Benefits to the Customer
Single stop vendor for conceptualizing to prototyping of mobility robots
Software testing automation frameworks that reduce defined testing time by 40%
Subscribe
To subscribe to the latest updates & newsletter