Attention
This website is best viewed in portrait mode.
Rolling Stock & Systems
Reliable, Safe and Connected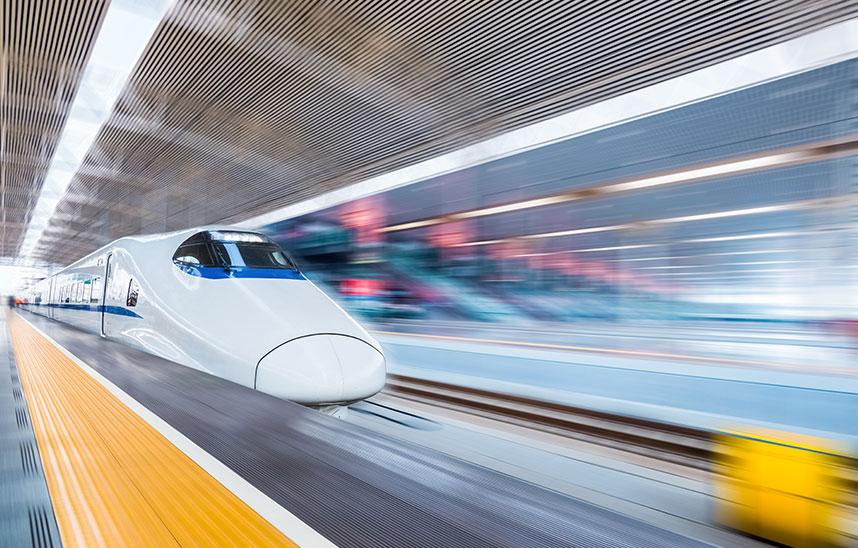 Rolling Stock & Systems
Reliable, Safe and Connected
Trending

Rapid growth in passenger volumes worldwide is creating pressure on rail operators to increase the frequency of service while maintaining high safety standards. Intense competition with other modes of transport has compelled the rail industry to reduce journey times while offering exceptional travel experience to its passengers. The introduction of mobile friendly networks inside the train and at railway stations opens up the need for resilient networks that can counter cyberattacks.
The coming of the digital age also offers opportunities to optimise operating costs through fully automated driverless operations that can increase system availability, network capacity, and operational efficiency to meet these challenges. With automation in driverless trains, further reduction in headways is possible.
With rising ridership for metros, Train operators have been looking at new signaling systems such as CBTC to increase the throughput of the existing network safely. Technologies such as obstacle detection systems for trams and light rail vehicles, Wayside signal detection & processing for mainline operations are some areas in pursuit of driverless operations.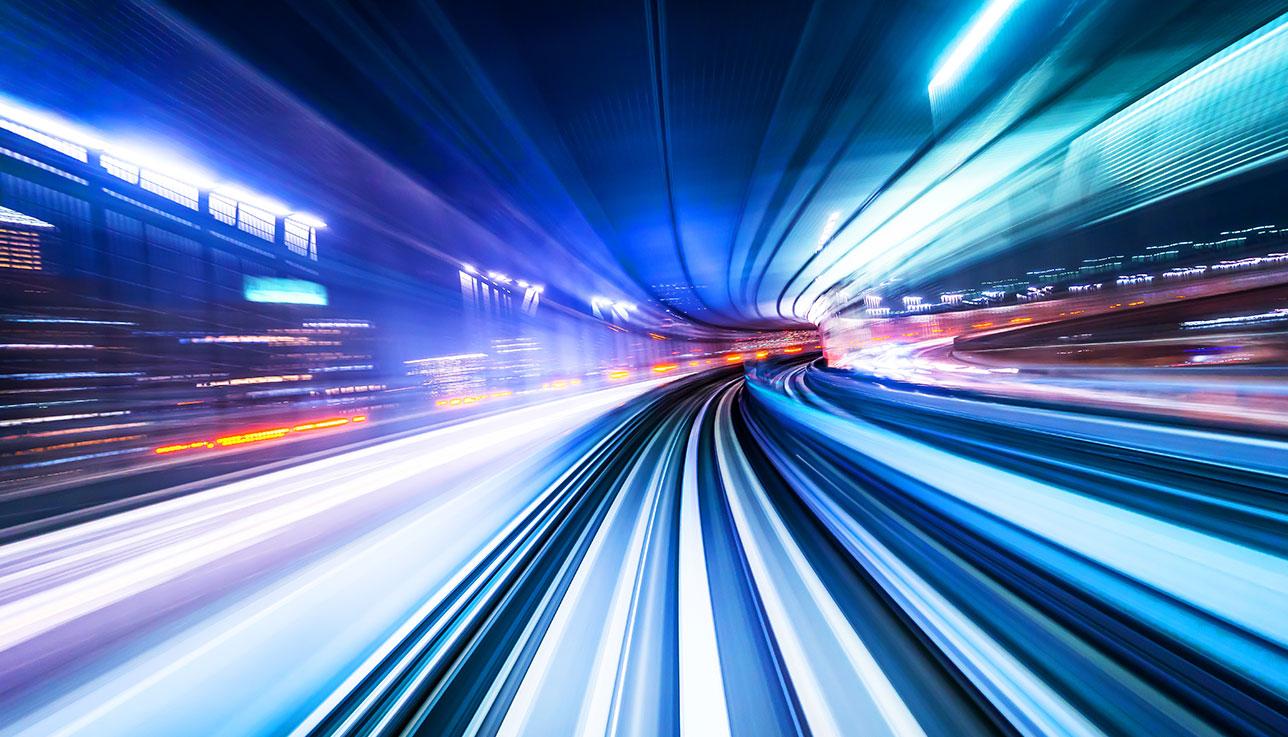 Opportunities & Challenges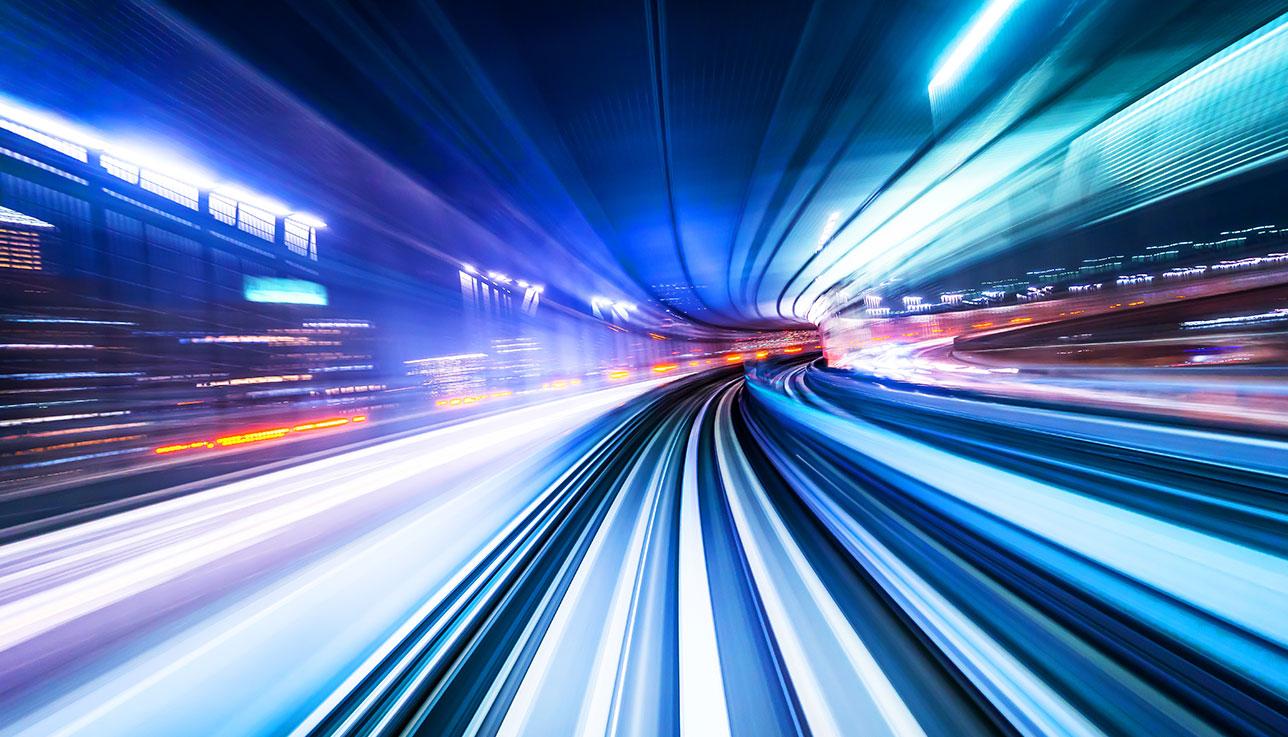 Validation of functionalities and interfaces during on-train testing causes many challenges with significant risk of discovering issues much later for critical functions. Modeling complexities early-on at the definition stage and simulating functionalities with the virtual test bench, that implements Model Based Systems Engineering (MBSE), can bring best practices followed in adjacent transportation industries.
Traditional systems engineering does not enable seamless collaboration across all teams as there is no single version of truth among teams. Using the MBSE approach, all teams can use a single system model that fosters more efficient collaboration.
Such an approach enables a left shift of a sizable portion of validation in the V-cycle, thus building confidence in the downstream development phase and reducing the late discovery of issues.
Service Framework
Industrial Design
Concept design for metro rail and locomotives
Modelling & visualization for concept & production surface modeling, photorealistic renderings, AR/VR demo, and animations
Human factors for cab & saloon physical ergonomics & assessment
Driver's cab glare assessment
Passenger flow and evacuation
Full scale engineered mockup build
Physical Installation & Integration:
CAR body exterior and interiors
Driver cab and driver desk
DFM and DFA of different components & Subsystem based on material or manufacturing process
CAE validation – crashworthiness, strength & durability, NVH, CFD, etc.
Gap & flush, tolerance management
Electrical wiring harness design and development
Pipe routing and mounting
Drawing release for component manufacturing
Sub System Engineering
Preparing system requirement document
Supplier evaluation and interaction
Preliminary and detailed design review
First article inspection & production part approval process
Preparing train vehicle level test specs
Performance and validation of subsystems
Signaling & Telecom:
EI/CBI design & verification for mainline and metros

Software engineering for Train monitoring system, Operational control centre

Independent software V&V for the safety critical modules of ATP, ATO

Engineering support for rolling stock signalling upgrades

Product engineering support for 4G/5G devices, gateways, ethernet switches, routers etc.

Network transformation services: SDN, NFV
Train Control and Management System (TCMS):
System engineering
TCMS platformisation
Software quality assurance and validation
TCMS application software development
TCMS and subsystem integration
Test engineering for TCMS
TCMS HMI
Vehicle Engineering
Operability engineering
Train architecture (Functional, Electrical, Mechanical)
Functional requirements modelling & simulation
Functional requirements decomposition & allocation to sub-systems
Requirements management from train level to components

Model based systems engineering

Vehicle level validation on lab train
Onboard & Offboard Electronic Systems:
Model based development/Reverse engineering
Embedded software development
RAMS for component & ECU
HILS validation of component/system
Test automation
Requirements management
Hardware development - PCB design/FPGA/gateway/controller
Automated Test Equipment/Test Rigs:
Design & Development of PC Based Virtual Test Bench
Hardware-In-Loop Simulation Rig
Lab Train Rig for train simulation
Test Automation Framework
Differentiators
Focused product design & engineering services having delivered multiple innovative products in the transportation sector.
Expertise with MBSE approach in the left of v-cycle of rolling stock development.
Thought leadership position in innovation & design engineering
Cutting edge technology & nexgen solution- ing abilities
Established delivery & engineering processes, Solution enablers frameworks & strong IP portfolio
Early adopters of technology like AI, Machine Learning, Data Analytics, IoT, AR/VR, etc.
Global presence with scalability on demand
Highly experienced team of human factors, industrial design & service design
Benefits to the Customer
A single partner for complete product development lifecycle from R&D, new product development, and testing to maintenance engineering
Reimagine products and services through design thinking and application of digital technologies
Offer innovative, cost-effective, and scalable solutions that enable brands to differentiate and win.
An enhanced experience for passengers, train drivers, maintenance staff, etc.
Cost & time savings through the left-shifting of validation
Modular platform based products development approach
Improved vehicle performance
Subscribe
To subscribe to the latest updates & newsletter