Attention
This website is best viewed in portrait mode.
Systems engineering
Designing | Testing and Simulation | System Engineering​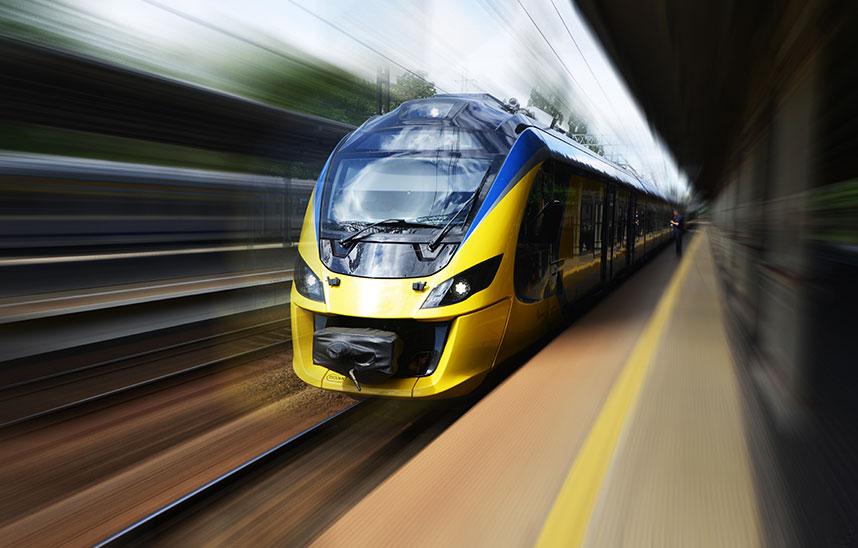 Systems engineering
Designing | Testing and Simulation | System Engineering​
Creating new-age, aesthetic designs and sophisticated systems for safer, faster trains​

Consumer needs are changing rapidly, making their safety and experience paramount for manufacturers. There is also an added focus on shortening the design and development turnaround. With the market on an upswing and an increased focus on digitization and sustainability, services across designing, testing and simulation, system development, and manufacturing are proving critical. The aim of these new-age services is to improve passenger safety, make traveling faster, easier, and cost-efficient, and meet requisite compliance requirements.​
In that quest, OEMs are embracing innovations in the fields of AI/ML, automation, and big data and analytics. They are also revisiting their design strategies with a focus on modular designs, CAD and CAE enablement, and change management. ​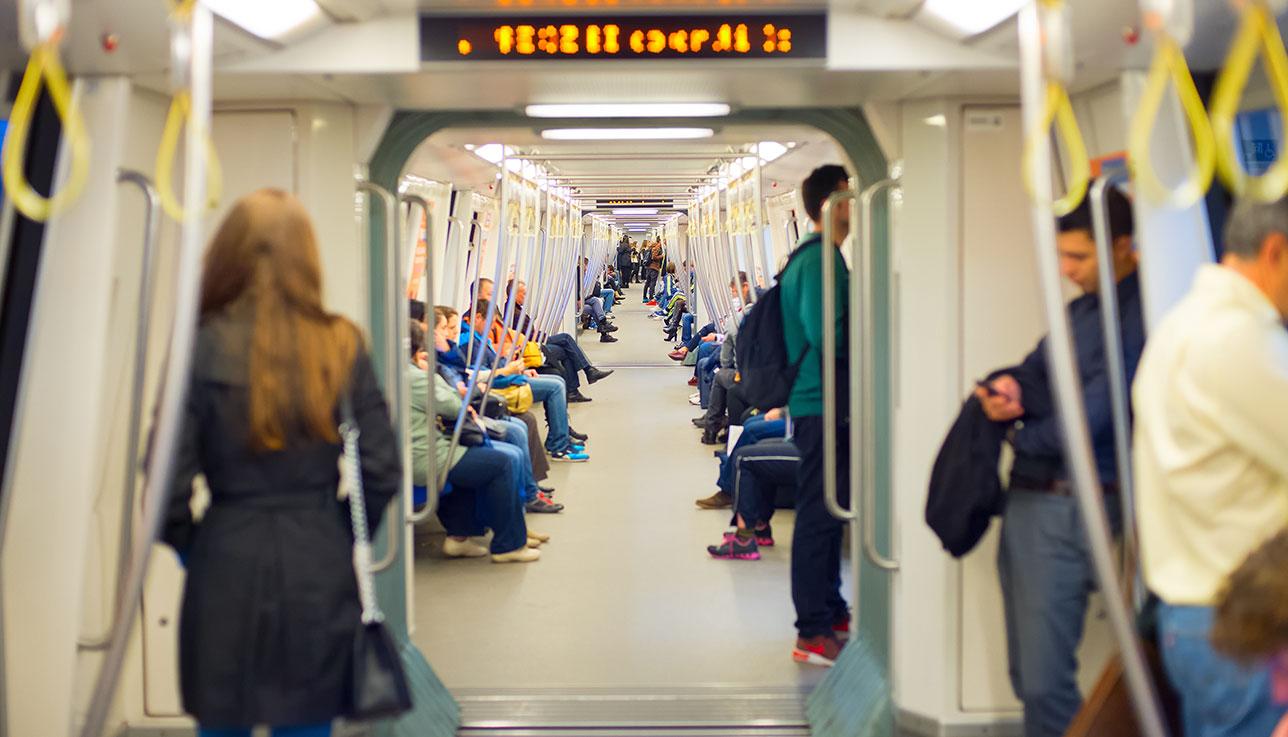 Designing, testing, simulating, and engineering: Turning challenges into opportunities​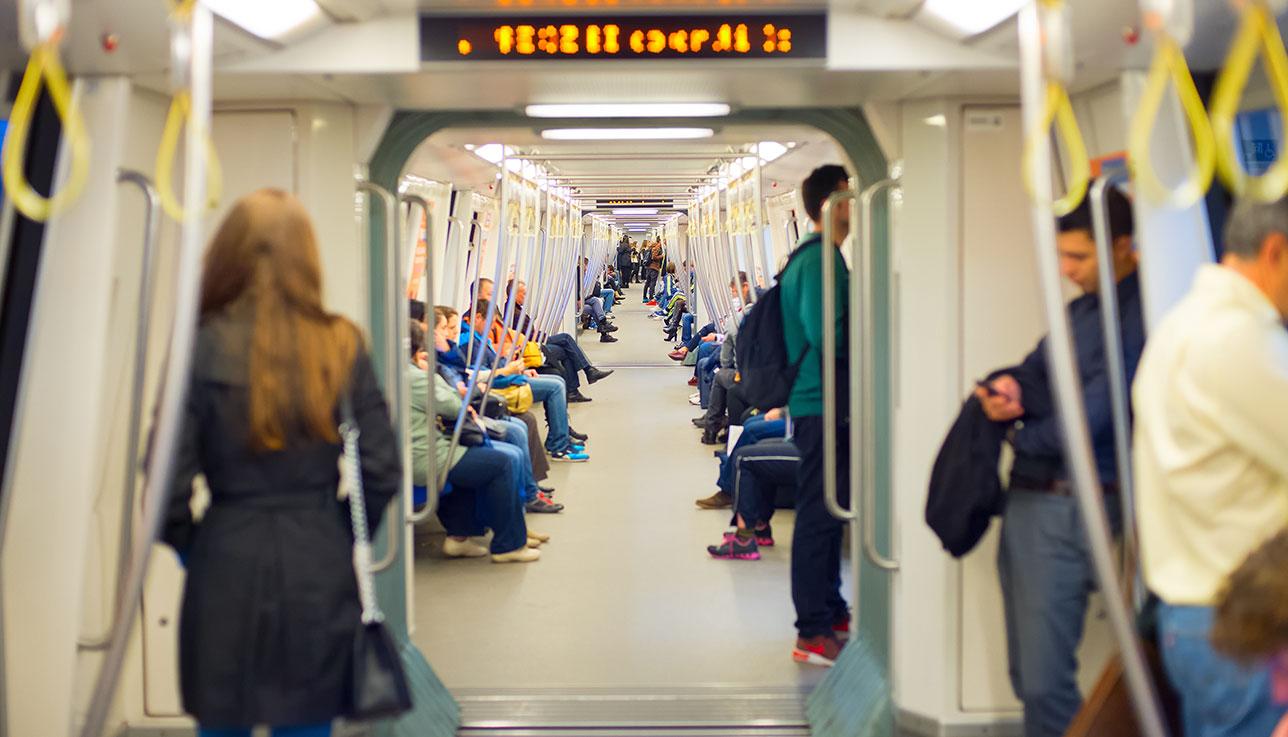 The railway mobility industry is seeing rapid modernization, especially in train designs and systems. The aim is to make intelligent use of emerging technological innovations to make train journeys seamless, cost-efficient, and safe. However, it is worth noting that conventional tools and processes are inadequate for futuristic goals. As a result, forward-looking enterprises and OEMs are relying on technology partners and solution providers to help them quickly and efficiently embark on their digital journey and churn the finest train designs and systems. ​
This makes technology-enabled design and development paramount for organizations that are striving to stay ahead of the curve. CAD modeling and prototyping, CAE/CFD simulations, and testing and validation are some of the key enablers of innovation-led, cutting-edge component development and design and system integrations. Similarly, the use of lightweight, sustainable material, a modular design approach, qualitative analyses, tolerance management, and intelligent re-engineering are crucial for holistically improved and well-rounded train designs. ​
Innovations in the fields of functional integration, electrical cabling and distribution systems, and platform strategy are paramount for organizations to build smart train systems. This can be augmented by smart manufacturing aided by digital modeling, benchmarking, prototyping, and Industry 4.0 mechanisms. For instance, emerging technologies such as 3D printing and additive manufacturing are revolutionizing train designs and systems by increasing precision, reducing costs and wastage, and enhancing experiences. It is critical for enterprises to partner with technology experts and maximize the impact of technological innovations to offer future-ready products.​
Service Framework​
End-to-end expertise to help clients deliver rain designs and systems solutions.​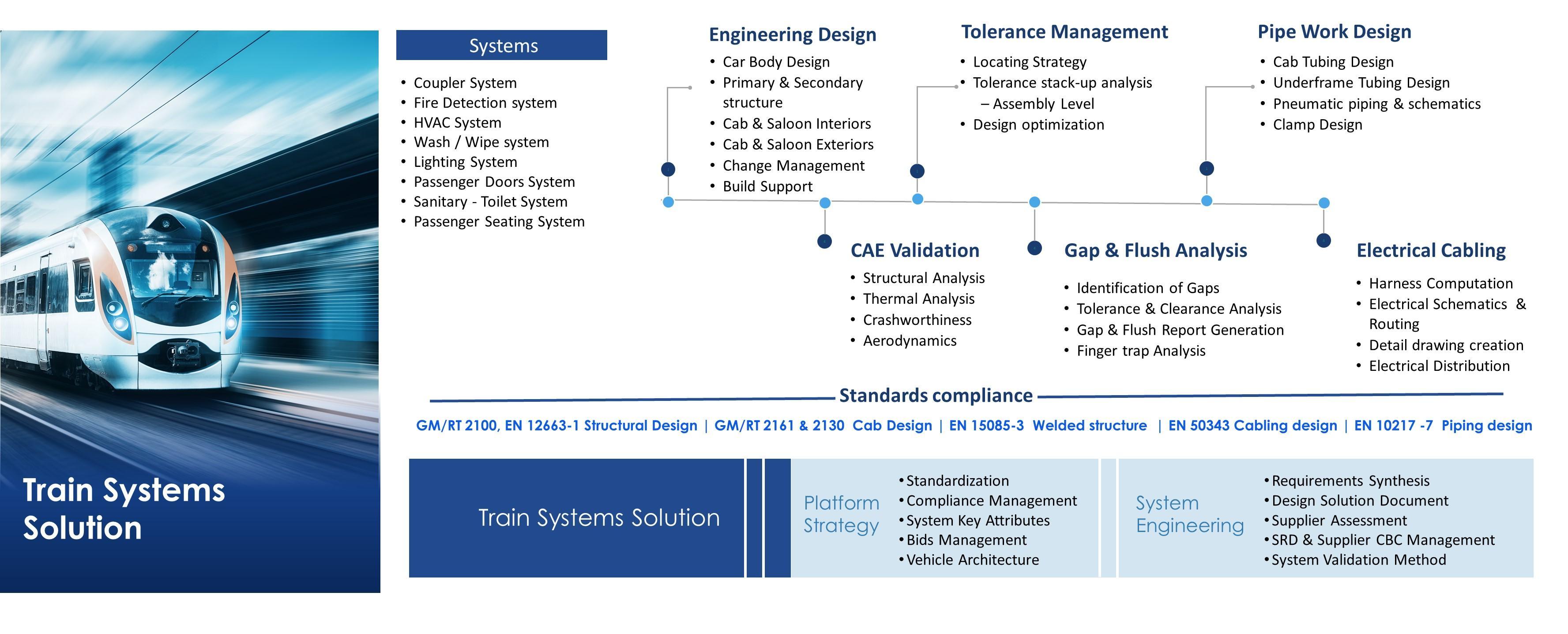 Subscribe
To subscribe to the latest updates & newsletter