Attention
This website is best viewed in portrait mode.
Technical authoring and services engineering
Maintainability | Reliability | Availability​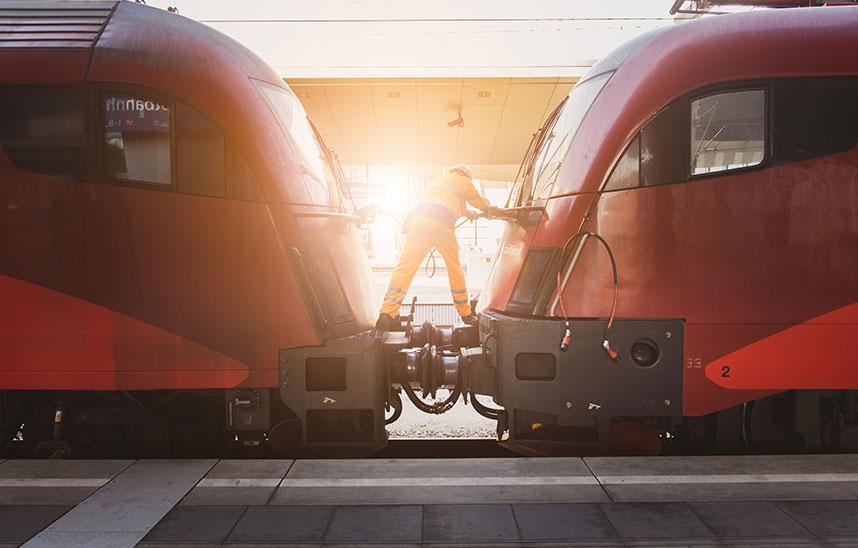 Technical authoring and services engineering
Maintainability | Reliability | Availability​
Revolutionizing maintenance. Ushering railways into a new era

The demand for a faster, safer, and superior traveling experience has impelled the railway sector to rapidly enhance its infrastructure and services. OEMs, integrators, maintenance service providers, and other stakeholders in the ecosystem are under increasing pressure to provide better-quality equipment, maintain higher OEE, and ensure superior durability. ​
Doing so is easier said than done. Lack of a comprehensive service ecosystem, disparities between legacy systems, and limited resources due to unstable supplier networks are some of the pressing concerns on this front. Coupled with the rising cost of materials and labor and the financial implications of unplanned downtimes, railway asset maintenance, and service enhancement is becoming a seemingly insurmountable feat. A proactive maintenance strategy based on monitoring the health of the equipment in real-time is crucial for the pre-emptive upkeep of railway systems and equipment. ​
Besides, digitization of the service ecosystem is also necessary to facilitate remote assistance and knowledge sharing. With most sectors operating in limited capacities, railway maintenance personnel need to optimally leverage their talent pool. This is where remote training of drivers, technicians, and other ground staff members will be helpful. Online, digital portals for training and knowledge sharing can facilitate the synchrony between insourcing and outsourcing functions required for efficient collaboration between various teams.​

Transcending from diagnostic to prognostic maintenance​
Railways remain one of the most viable means of transport for both humans and goods all over the world. As such, every component comprising the railway infrastructure is used to its limits. But maintenance is only performed either reactively, when the equipment runs into failure, or periodically, based on the expected life span of the equipment. Downtime is inevitable in such maintenance practices, and that has a direct impact on service quality, supply chain, and even the economy. ​
The existing methods of maintenance in the railway sector are resource-intensive, and therefore, frequently suffer due to an inadequate supply of spares. This is where the elements of maintenance plan support, lifecycle costing, and asset life management play important roles in seamless maintainability. Similarly, spare parts database management and extensive training can aid technical authoring and improved management of spare parts. Predictively mapping the requirement of resources with their availability and supply is crucial to shift from diagnostic to a prognostic style of maintenance. ​
An integrated approach – encompassing technical expertise, inventory readiness, and timely and accurate documentation – is the key to delivering non-disruptive maintenance across risk levels. Such an approach will not only streamline maintenance but will also consequently improve OEE and increase equipment longevity. The is crucial for maximizing operational capacity and productivity, thereby increasing the ever-depleting profit margins.​
Service Framework​
Comprehensive maintenance, sourcing, and documentation capabilities that enable railway OEMs and service providers to deliver superior service and reduce OPEX.​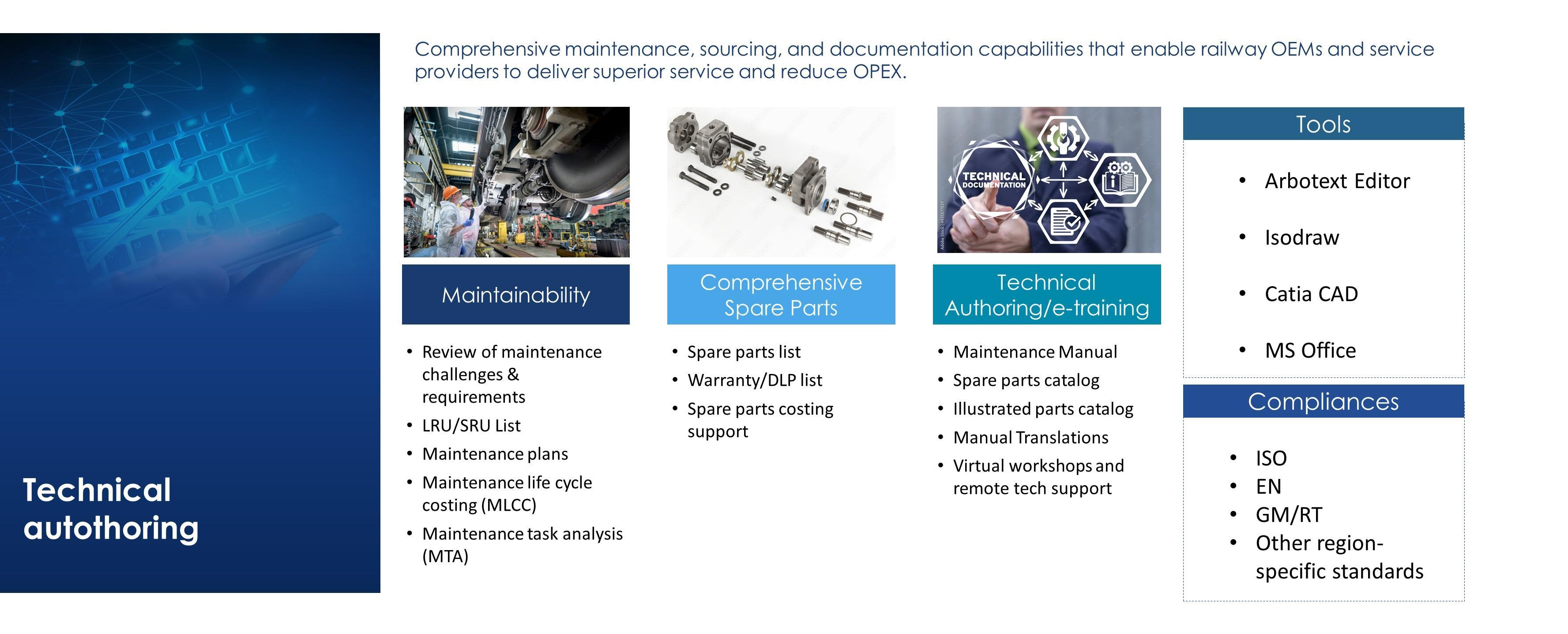 Subscribe
To subscribe to the latest updates & newsletter