5 Ways to Transform Post Market Surveillance using Artificial Intelligence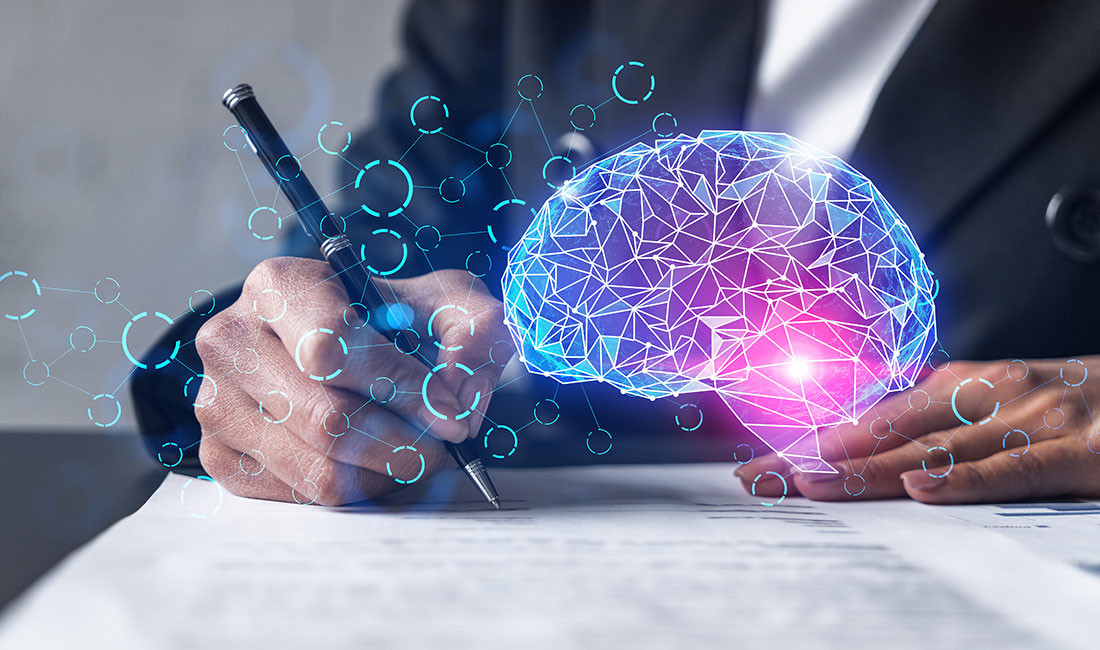 In a constantly evolving and stringent regulatory landscape today, medical devices manufacturers are required to maintain a robust and systematic Post-Market Surveillance (PMS) system.
So, what exactly is Post-Market Surveillance?
It is a process of collecting and analyzing the device's market data to evaluate its safety and performance throughout the product life. Product complaints data is one of the most critical sources of PMS data. Thus, the global regulatory bodies have enforced various regulations and guidelines for manufacturers to manage, report, investigate and provide resolution for complaints, and adverse events. This demands a robust complaint handling procedure to be in place to meet the minimum regulatory requirements and provide evidence that the medical devices are performing as anticipated and are safe for use.
There are many channels from which the manufacturers can receive complaints. Additionally, there are multiple data sources from which the PMS data must be gathered and analyzed. However, human excellence does not extend to large-scale PMS or complaint handling programs, and catering to all the complaints manually can be time-consuming and tedious. Further, any human errors or using outdated technology can compromise the PMS process and patient safety.
Applications of AI in the post-market surveillance of medical devices
A PMS software built on Artificial Intelligence (AI) could impact the medical devices industry and would be a huge milestone in Quality management. When used across various quality operations, AI tools could transform the way Quality Management Systems (QMS) are implemented in the medical devices industry. Some of the key areas where AI can be utilized are regulatory affairs and customer complaints management.
The stringent EU Medical Device Regulation (EU MDR) has mandated that complaint handling and vigilance should be integral to the medical device PMS program. Implementing digital technologies such as AI in the programs can help accommodate the large volume of work and could yield accurate information in a short amount of time. The primary purpose is to enhance patient safety and ensure product quality by improving customer satisfaction. AI can decrease the requirement for human resources and provide more precise results. Generally, more than 1000 complaints can be filed against a product every day. Intake and processing of complaints require more manpower and time, with the added possibility of human error. However, with the assistance of AI, time-consuming and labor-intensive tasks can be completed more quickly. Additionally, as AI becomes more advanced, human intervention in repetitive tasks is also likely to be minimized or even eliminated thus eradicating manual errors. Therefore, with AI-powered technology and tools, there is a potential to automate traditional complaint handling techniques and improve continuous monitoring of post-market complaints data.
Here is how AI can take customer complaint handling to the next level
1. Chatbots - You might have heard about 24/7 services provided by various companies. A chatbot can receive complaints from customers globally and promptly respond to their concerns. Thus, filing complaints and responding to the customer becomes more accessible and quicker. When customers want to log a complaint, they can directly report it to the chatbot. If the bot identifies the report as a query or feedback, it can provide pre-programmed automated responses to the customer, making the conversations more personalized. It can also include an option to escalate the issue to an actual person if it is a severe incident at any point in the interaction.
2. Complaint Analysis - Customers' communications can be easily analyzed as valid or invalid complaints using precise pre-defined algorithms and criteria. The complaint handling team can intervene if the matter concerns a complaint. AI can evaluate the complaint without delay, and actions will be taken promptly. Moreover, the AI will also send notifications if a complaint follow-up is required or if any important information related to the complaint is missing.
3. Active Reportability Monitoring - AI can actively monitor and find out the potentially reportable events. For example, the AI can evaluate a complaint as reportable if the event occurred is associated with the medical device and has led to death or serious health deterioration, or the event was such that, if it occurred again, it might lead to death or severe deterioration in health. This will be based on data points and trends derived from previous data. Such events will be immediately forwarded to the complaints investigation team for further evaluation and action. In addition, the AI will evaluate the severity of the incident and determine the correct reporting timelines.
4. Report Generation - AI can automate the generation of reports utilizing pre-defined data sets and information. This reduces the creation time of regulatory reports like Post Market Surveillance Reports (PMSR) and Periodic Safety Update Reports (PSUR). All the analyzed information can be populated in a standard template. Information such as the volume of sales, number of serious incidents, and non-serious incidents, be captured according to their geographical location and year of occurrence.
5. Trend Reporting and Signal Detection - A trend is a graphical representation of the complaints reported (variable's tendency) over a period of time, either increasing, decreasing, or remaining unchanged. It can be used to determine if a significant increase in customer complaints has occurred relative to its foreseeable frequency. The trends are usually represented in a control chart. It must be noted that valid statistical methods are used for trend evaluation.
Trend analysis (a part of PMS) is an effective tool for post-market risk monitoring. The trend analysis process actively monitors the safety and efficacy of the device. The trend analysis results can recommend a Corrective and Preventive Action (CAPA), where necessary.
The statistical methods such as cause-and-effect diagram, check sheet, control chart, histogram, pareto chart, scatter diagram, and stratification, can be easily automated. This will improve accuracy as well as save time. Furthermore, AI can easily detect if any complaint exceeds its threshold limit of occurrence. This will enable the manufacturers to take quick CAPA.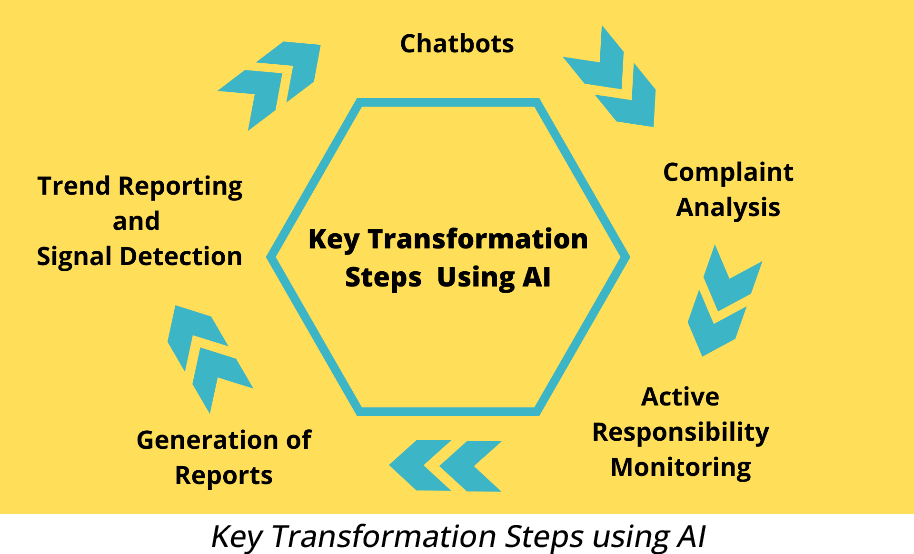 After commercialization, a robust complaint handling process is required to ensure the product's safety and efficacy. Therefore, it is essential to get an AI-powered complaint handling system to produce effective and error-free complaint analysis documents for regulatory submissions. This can look at vast correlations and make more precise and proactive decisions. Consequently, AI is the key to a better and more comprehensive Quality Management System.
Note: The opinions that may be presented in the article are that of the authors
Tata Elxsi offers proactive support in preparing the PMS Plan, and PSUR/PMSR in accordance with the EU MDR. Tata Elxsi's services and solutions are flexible, scalable, and configurable and reduce the complexities typically associated with the end-to-end development of medical devices. Its proprietary solutions, in addition to lower infrastructure and maintenance costs, ensure the critical regulatory compliance for their products thus allowing manufacturers to focus on other important aspects such as accessing new markets, expanding product lines, and improving customer experience and satisfaction.