Attention
This website is best viewed in portrait mode.
Advantages of autonomous off-highway vehicles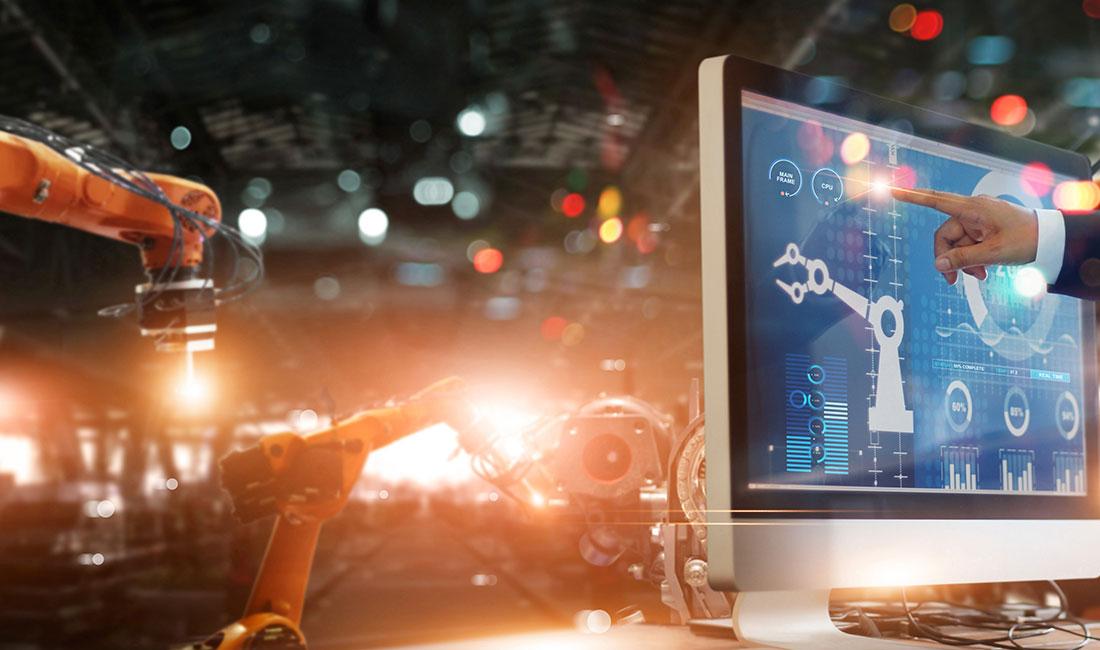 Autonomous driving & remote operation in construction and mining vehicles

Autonomous driving is equally gaining traction in the off-highway segment as in on-road vehicles. However, the use cases are drastically different in both. The latter's primary goal is to navigate from point A to point B autonomously using onboard sensors, machine learning, and artificial intelligence. Automated driving components in off-highway vehicles are primarily intended for assisted or autonomous operation rather than solely autonomous travel between locations. Off-highway automation typically extends beyond "automated driving," and automating the process often results in greater benefits than simply automating the driving function.
"The importance of big data in forecasting the future of the heavy vehicle industry in mobility, electrification, and connectivity, among other areas, is critical in influencing the course of the autonomous driving sector," says Shaju S, General Manager and head of Tata Elxsi's Transportation Business Unit. He also said that off-highway vehicles operate in harsher settings with more dust, water infiltration, and vibration, necessitating that all electronics in the system be designed specifically for rugged use situations.
Remote operation of construction equipment
These harsh environments in construction sites could be highly hazardous. Remote construction operations with loading shovels, excavators, bulldozers, and other types of machinery are already underway in several disaster-prone regions. Deploying a remote operation system for heavy machinery and other construction equipment is one way to reduce fatalities at the worksite.
Off-highway engineering enabled by embedded and design technologies would allow operators to control machinery from the safety of a control centre located hundreds of kilometers away. The remote operations operator operates the machines while monitoring the surrounding environment and operations via monitors that display video feeds from many cameras mounted on the construction equipment.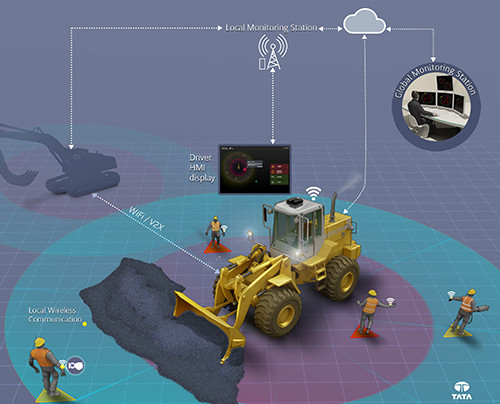 Intelligent Operator Assistance System
Tata Elxsi's Intelligent Operator Assistance System (IOAS) can be implemented in construction equipment to facilitate worksite operations and minimize accidents and fatalities.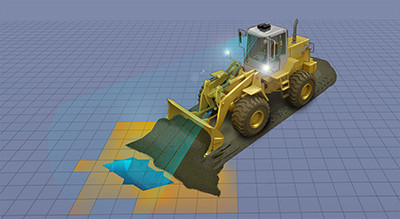 Vision-based Terrain Mapping and Visualization
The Vision-based terrain mapping visualization feature uses vision-based 3D terrain mapping technology to assist the operator in making decisions and managing machine operations, such as selecting the task to be completed, monitoring its progress, and certifying job completion. The feature might be enhanced to enable remote assignment, monitoring, and management of these jobs.
Autonomous Vehicles and remote control and remote monitoring at mining sites
The contemporary mine is densely packed with vehicles and machinery doing various tasks: trucks, drills, trains, wheel loaders, and robots designed for specialized tasks are just a few examples. Because mines are high-risk environments, the ability to transfer people and equipment between locations is vital, all the more so because certain locations may need substantial time to access. Additionally, when people are not permitted to enter an area, for example, following a bomb until the fumes have dissipated, the ability to rapidly bring autonomous equipment may save a great deal of time and lives. Due to these benefits and the fact that mines are typically located in remote places, the mining industry was an early adopter and developer of remote machine operation.
The benefits of remote operations in the construction sector are comparable to those found in mining. Both businesses require heavy machinery, such as excavators, wheel loaders, compactors, and haulers, all of which can be handled remotely. However, construction machinery is mobile, unlike mining machinery, demanding a more adaptable system capable of operating without established on-site infrastructure.
There is no such thing as a one-size-fits-all solution for industrial equipment remote operation and autonomous driving. Due to the diversity of equipment and the multiple hypothetical scenarios in which remote applications might be used, the range of use cases that could benefit from an autonomous operation is broad. The same concepts can be used in the agricultural and farm equipment businesses. It would serve as a catalyst for smart agricultural adoption. The necessity to incorporate environmental factors such as rain, snow, dust, filth, vibrations, and visibility into system design adds another layer of complexity.
Currently, remote systems primarily use Wi-Fi to transmit video from machine cameras to a remote operations centre. However, because Wi-Fi has a limited power output, the greater the distance traveled, the lesser the transmission capacity, resulting in video transmission delays or image resolution degradation. As a result, the optimal distance between equipment and remote operations rooms is around two kilometers. Additionally, interference from other Wi-Fi networks is common, resulting in distorted or blocked images. As a result, job efficiency is reduced.
Utilizing the 5G next-generation communications system is critical for resolving these difficulties. 5G is defined by minimal latency and a large number of connections, in addition to ultra-high transmission speeds of 10 to 20 Gbps, which is more than ten times the data transfer rate of today's standard 4G networks. The combination of 5G's low latency and large bandwidth may create significant economic opportunities in the construction and mining industries, where speed and bandwidth are essential for connected off-road equipment.
Authored by Chanjal Prakash & Sreejith S V