Attention
This website is best viewed in portrait mode.
How Hyper Personalization, AR will define EdTech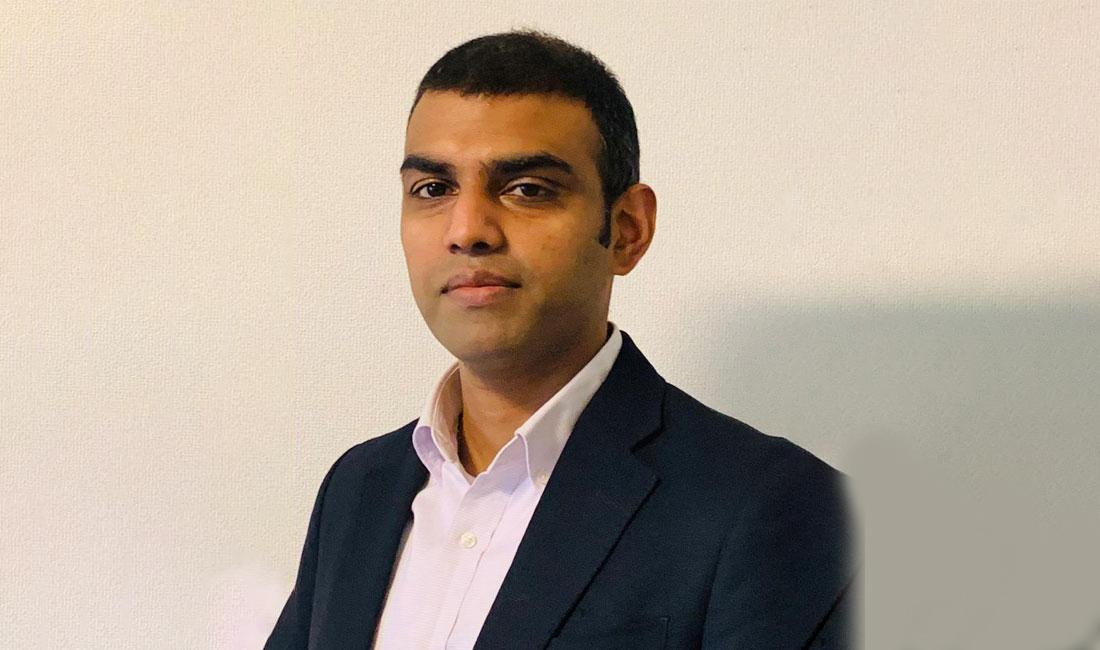 For the Indian edtech sector, 2020 has been a landmark year. From Unacademy's entry into the unicorn club to the flurry of acquisitions by Byju's and upGrad -- companies in space hit major milestones in the pandemic year.
E-learning players in the country raised a total of $2.2 billion until December 10, with about $1.9 billion of that being moped by companies catering to the K-12 and test preparation segment, according to a study by Indian Private Equity and Venture Capital Association (IVCA) and PGA Labs.
Platforms that cater to students gained traction even before the Covid-19 pandemic struck. The nationwide lockdown in March only added to the platforms' growth.
But now, with students returning to schools, how will edtech startups retain their user base?
The answer lies in hyper personalization, augmented reality as well as content and design.
Aditya S Chikodi, General Manager and Business Head for Innovation and Design at Tata Elxsi, says that emerging technologies such as artificial intelligence (AI) and augmented reality (AR) will be very critical in determining who stays ahead in the game.
For the next phase of growth, startups will have to leverage advanced personalisation and more immersive ways of learning, and bring the experience of studying from home on par with that of school, maybe even make it better in some ways, he told TechCircle.
In their current form, e-learning platforms require the student to sit behind a screen, which brings a lot of friction and disturbance when compared to classroom learning. Anyone who has ever been in an online meeting understands how difficult it is to maintain focus in absence of social and environmental cues.
To rule these disruptions out, companies will increase their reliance on AI, says Chikodi who has been leading the Industrial Design and Visualization arm for Tata Elxsi, which serves multiple clients in the ed-tech sector.
AI to drive analytics, enable personalisation
According to Chikodi, AI will be leveraged for driving analytics, which will help companies understand whether the content and interface work.
Further, using the historic data gathered, AI will also be able to help companies personalise learning for students, making sure that every user gets to learn at their own pace and with content that they find more appealing -- something that is not possible in a physical classroom.
"When you apply AI, you might end up realizing that some kid is more comfortable with animation and gamification or they learn more from demonstration, while some kids might want a break between certain topics or a certain length of topics, which allows them to assimilate the learning faster and better, this is where analytics and AI are going to play a very important," Chikodi said while noting that even hyper-personalisation might come in at some point in the future.
Mumbai-based robotics startup Miko, operated by RN Chidakashi Technologies, has already developed what it calls an emotionally intelligent robot that helps children learn.
Another possibility, Chikodi said, is the case of eye-tracking where AI and the webcam of the user might be deployed to track the eyes of the learner, including aspects such as where they are seeing on the screen or for how long they have been looking away -- creating a more classroom-like environment. These, however, could raise privacy concerns, he emphasized.
Augmented reality for immersive virtual demos
As AI makes e-learning more personalised than ever, augmented reality, which places virtual elements in real-world settings, is expected to enable learning through demonstrations.
AR can help students see what a particular thing looks like or how it needs to be done in the real world and drive better retention as compared to standard textbooks used by schools.
"Imagine using AR to study about the heart, where the whole heart comes to life. Then you're able to actually understand how big it's going to be, what is the weight, what are the left and the right ventricles, the blood circulation mechanism, and the other details," Chikodi said.
Google Search already allows users to experience certain animals in augmented reality using the viewfinder of smartphone cameras.
Content and design will be key
While these technologies will make online learning more immersive, rich, and accessible, they come second to good content and design.
Without these two aspects, good technology will not be enough to help ed-tech platforms sustain the spike in users that began with Covid.
"Unless and until you have got the right design of the course, the pedagogy that needs to be thought through, designed through and delivered; andragogy in case of corporate training. If you don't get that right and if you don't have the right content, how much ever great the technology is, it's not going to help deliver a more integral, compelling, involved experience, and hence the business value that is expected out of it," Chikodi said.
The education technology sector was estimated to be a $117 billion market in 2019-20 and is expected to grow at nearly 100% to hit $225 billion by FY25.