Attention
This website is best viewed in portrait mode.
How new-age driver assistance systems are proving to be a game-changer for the rail Industry?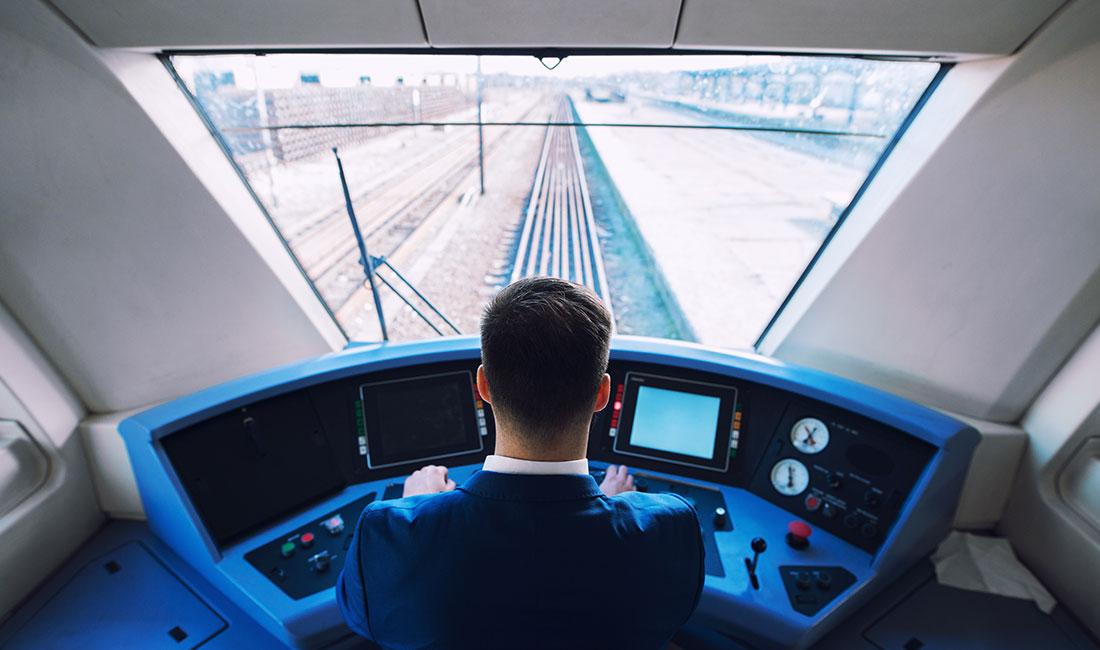 In today's evolving world, rapid urbanization is fuelling the demand for connectivity; as a result, a large number of people worldwide rely on the train as their primary mode of transportation daily, increasing passenger and freight traffic.
This surge in traffic volume has put train operators in a tricky position of finding a perfect balance between operating longer trains, effectively utilizing the existing rail infrastructure, and improving passenger safety. But, unfortunately, the absence of a train driver also creates an uncomfortable feeling in the minds of the passengers.
Here is where a driver assistance system becomes an absolute necessity. The driver will have to use his/her experience and route knowledge to determine whether the train is on time or running late between two stations in the absence of a guiding system.
According to one of the studies [1], implementing driver assistance systems for locomotives could reduce traction energy consumption by 10% to 20%. Furthermore, this system also comes with additional features such as automatic warning, protection, operation, supervision, control arrangement, etc., that greatly aid the driver.
Driver assistance systems also play an essential role in managing the operation of train components such as couplers, knuckles, wheels, and brake shoes, thus helping extend their lifespan by reducing wear and tear. This is achieved by combining precise modeling of the train and its surroundings with real-time data from sensors.
The need for action
The Paris Climate Change Agreement has acted as a catalyst in creating environmental awareness and has forced governments worldwide to cut carbon emissions. In addition, because of this agreement, most countries have now started regarding train as the most environmentally friendly mode of transportation.
This is particularly evident in Europe, where 28 European members of the International Union of Railways (UIC) have collectively committed to reducing CO2 emissions by half by 2030. This puts European train operators in a position where they must implement driver assistance systems to reduce carbon emissions and improve operational efficiency.
Even developing countries in Latin America and the Asia Pacific are becoming fast adopters for the Driver assistance system. This is mainly due to the increased usage of longer trains combined with the added benefit of higher rail budgets.
Now let us look at some the examples across the world where the driver assistance system has been successfully operational:
1. Finland [2], was one of the most recent countries to implement the driver assistance system in passenger and freight trains. Finnish rail operator VR introduced this system to assists their locomotive drivers. This driver assistance system used ML to optimize train driving, improve punctuality and increase energy efficiency.
2. In New Zealand [3], the state-owned rail operator Kiwi Rail Introduced the Driver assistance system in freight trains to improve operational efficiency. After a full year of operation with Driver assistance system, KiwiRail was able to achieve fuel savings worth of 4 million liters of diesel and significantly reduced its greenhouse gas emissions."
3. SNCF [4], a French state-owned railway company, successfully implemented the Driver assistance system. These Driver assistance systems were equipped with more than 1,500 TGV's (Train à Grande Vitesse) to improve on-time performance and reduce energy consumption.
Advancement in technology
Over the years, the train driver assistance system has undergone many technological changes, with the latest being the Connected Driver Advisory System (C-DAS). What makes this different is the fact that C- DAS is a combination of a driver assistance system and traffic management system (TMS). As a result, this system considerably helps reduce stops at the red signal, reduce wear & tear, recover from delays, etc.
The locomotive driver assistance system market is projected to grow at a 9% annual rate between 2018 and 2026. However, an alternative system such as Automatic Train Operation (ATO) has always been a challenge for the large-scale implementation of train driver assistance systems. Countries across the world are now debating whether to remove or keep humans in rail operations.
But some factors stand firmly in favor of the train driver, such as experience, route knowledge, and the driver's intuition during an emergency which is challenging to replace using a fully automated system. Moreover, the train driver assistance system reduces stress on the driver while it supports and complements the driver's professionalism, punctuality, and responsiveness rather than replacing it. Adding to that high initial capital and operational costs of Automatic Train Operation (ATO) tilts advantage in favor of driver assistance systems.
Authored by: A. Prem Kumar
Note: The opinions that may be presented in the article are that of the author/authors.
References:
[1]. Transparencymarketresearch.com/driver-assistance-system-locomotive-market
[2]. Railtech.com/rolling-stock/2021/05/31/finland-introduces-new-train-driver-assistance
[3]. Ttgtransportationtechnology.com/case-studies
[4]. Railway-technology.com/uncategorised/newsfrances-sncf-selects-ttg-energymiser-das-for-its-tgv-fleets-4499544