Mobil Drive X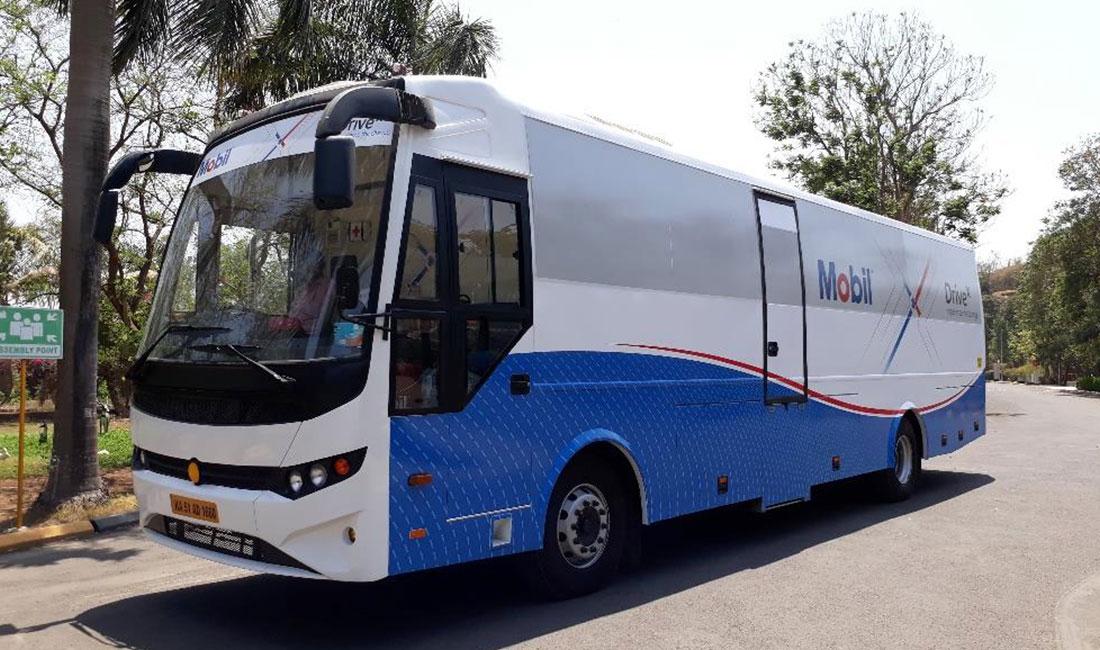 The Industrial lubricants industry in India is competitive, price sensitive and lacks awareness on the benefits of using superior products that can increase a machine's life and improve productivity. Mobil's Industrial Lubricants' business wanted to showcase their products and communicate their key delivery promise of quality, trust, commitment and timely delivery to their clients.
In this context, Tata Elxsi helped in the design and creation of a premium mobile experience platform 'Drive X' which was designed to showcase the Mobil products and educate customers about the several product benefits in an immersive environment. To enable Mobil brand connect with the Indian market and immediately resonate with the people, we had to explore competitive markets and design an immersive platform that will bring the vast portfolio to life, have a consistent customer experience across all touchpoints, and help Mobil take the brand to the next level.
The drive campaign has been launched pan-India with the bus scheduled to reach all SME and MSME sectors in the next two years.