Attention
This website is best viewed in portrait mode.
The Power of Connected Stadiums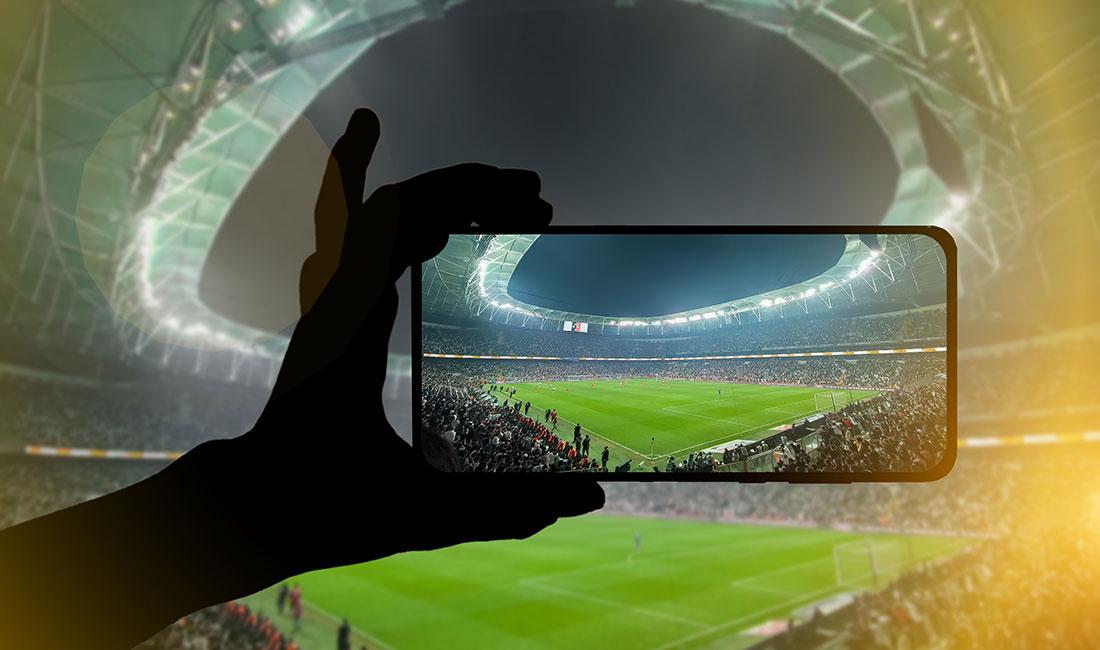 Smart technology impacts almost every aspect of people's daily lives. It also extends to recreational activities such as sports and entertainment. Fan experience is a key factor when it comes to sports venues. Today, fans in stadiums expect robust network performance, strong, and dependable mobile coverage to share, communicate, and stream information.
Stadiums are no longer just a place to watch your favorite sporting event. Instead, it has been fundamentally changed to provide a complete experience of the event, covering various aspects such as fan experience, operational efficiency, smart parking, and enhanced security.
Challenges Faced by Stadiums Today
A stadium environment is a complex one. When visiting stadiums, fans have high expectations regarding how they will use their mobile devices. Having a large concentration of internet users in the stadium often overwhelms the bandwidth, leading to network congestion. If the stadiums don't have an intelligent infrastructure, the fans will not have a wealth of information on parking availability, bathroom and concession lines, seat upgrades, special offers, and more.
Connected Stadiums: How Wi-Fi 6 will transform future stadium experience?
Wi-Fi 6 is the sixth generation of Wi-Fi. Since the introduction of Wi-Fi 6, stadiums have upgraded their facilities with Wi-Fi 6 networks to provide the capacity, efficiency, and performance needed to provide fans with an optimal Wi-Fi experience. The inside of the stadium is seeing a turn for the future. The stadium guides the fans where they want to go, and they can also communicate with the stadiums personally through their smartphone. Tracking technology on the phone guides fans to the key points of interest in the stadium. Through high-speed connectivity and increased reliability, Wi-Fi 6 will continue to revolutionize fan engagement and address the technical challenges that come with keeping stadiums connected.
Wi-Fi 6-enabled stadiums: Why is it better?
Super-connected stadiums revolutionize the live event experience and offer the following benefits:
High-Density Network: Sports enthusiasts today want to be able to share something online while they are at the game, which is the key difference from earlier times. When stadiums offer high-speed Wi-Fi, they're reaping benefits like fan satisfaction.
Profitability: Smart stadiums can improve fan service while reducing operating costs. Contactless menus have become much more popular since the advent of COVID-19. Providing the option to order from the seat ensures customer safety and prevents the risk of exposure. It also enhances the fan experience and improves the total revenue per customer during each event.
In-stadium navigation: By developing an application that can provide precise directions to different areas within a stadium, it becomes much easier to provide sports fans with a better customer experience. The application includes high-resolution maps to help fans easily navigate around the stadium. It will be able to guide customers to the shortest route to the area they are looking for.
Smart Ticketing: Smart ticketing allows customers with e-tickets to enter the stadium contactless. All they have to do is present their e-ticket upon arrival, have it scanned, and then go straight to their seat. The individual is immediately marked as "checked in" on the database.
Chatbot: Chatbots can capture context and provide intelligent and accurate answers. These solutions use machine learning, NLP, and NLU to understand customer queries. After entering a query, customers receive an accurate answer to their question within seconds. This creates a more cohesive and personalized stadium experience. Manpower requirements are also significantly reduced.
Conclusion
Wi-Fi technology continues to emerge as the leading solution to the growing demands for affordable performance and user experience. The way we experience sports is constantly evolving, especially when it comes to technology. However, 5G will completely change the game. 5G has features that will not only improve how games are viewed but also how players are viewed. We'll be able to oversee the player's movement, ball or racket handling, and analyze potential injuries.
IoT technology and cutting-edge Wi-Fi are transforming sports stadiums into cutting-edge entertainment and media hubs, not to mention unprecedented opportunities for businesses to collect customer data.
A high-density Wi-Fi will provide super-fast internet access from every seat in the stadium. For providing a seamless fan experience, Wi-Fi in stadiums needs rigorous testing. Tata Elxsi's Wi-Fi testing services focus specifically on realizing a seamless user experience for the end customer. Leveraging our best practices, insights, and best-in-class lab infrastructure, we enable our clients to deliver cutting-edge performance and high-quality experience from their devices and networks.
About the Author:
Sudhindra Gubbi Raj — Senior Specialist, Wi-Fi at Tata Elxsi
Sudhindra has over 21 years of experience in Wi-Fi system engineering with a focus on testing and qualification of Wi-Fi devices including access points, gateways and STA devices.
He is currently leading initiatives to raise competency in Wi-Fi 6 / 6E adoption, and testing and he is also responsible for laying Tata Elxsi's investment roadmap for Wi-Fi 6 testing.
Connect with the Author on LinkedIn
Prasad Karambelkar — Practice Head, Wireless at Tata Elxsi
Prasad has over 20 years of experience in Wireless product engineering and services space. As the Practice Head for Wireless, he is responsible for building service lines across different customer segments like Telcos, Wireless NEMs & Test and Measurement vendors. Prasad focuses on delivering innovative solutions and services in Wi-Fi, 4G/5G, and O-RAN space. He has a stellar understanding of technology and solutions landscape in the Telecom industry.