Attention
This website is best viewed in portrait mode.
The Taj Mahal Palace Heritage Walk – Creating an enhanced experience to ensure consistent service delivery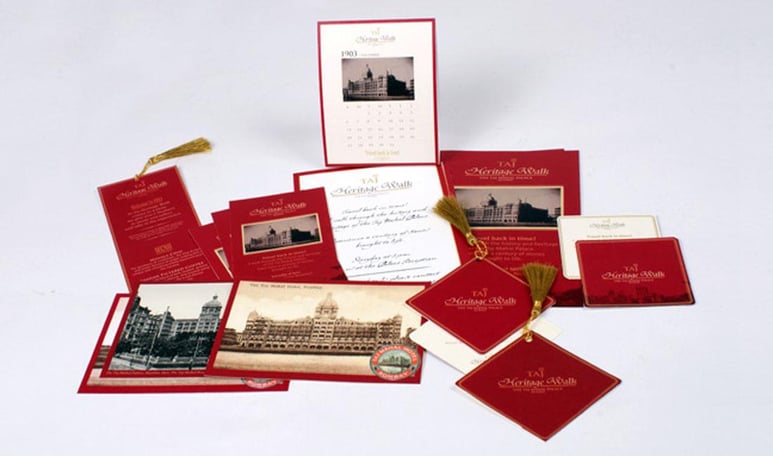 The Taj Mahal Palace, part of The Indian Hotels Company Limited, is one of the most iconic hotels in the world and a favourite destination for discerning business and leisure travellers who visit Mumbai from across the world. 'The Taj Mahal Palace Heritage Walk' is an experience like no other, created to offer guests a walk through over a hundred years of the hotel's history and rich heritage.
Based on positive feedback from guests, it was imperative to take the Heritage Walk experience to the next level and create a 'packaged experience product', while bringing 'consistency' to the experience delivery and making it less dependent on the skills of the staff involved. This is where our expertise in creating engaging customer experiences using service design came into play, in what is perhaps one of the most interesting challenges we have addressed.
By first understanding the existing heritage walk experience, its strengths and challenges, we created an enhanced 'branded' service experience to ensure consistent service delivery. The final deliverable - a comprehensive service and experience design manual - captures and articulates the service design thinking and approach, and offered tools, methods and ideas aimed at guiding and assisting the Taj Mahal Palace team to offer an enhanced Heritage Walk experience to guests.
Since the launch, the new service design solution has helped The Taj Mahal Palace hotel receive encouraging and positive feedback from guests with increase in occupancy in both peak and low seasons.
Scope of work
Service and Experience design
Process & Tools