Tata Elxsi's AUTOSAR 4.x & 3.x BSW along with configurator & RTE generator tool solution provides customers with an early-to-market, fully compliant and proven solution for their upcoming AUTOSAR programs.

Adaptive AUTOSAR
Autonomous driving, connected cars, high speed data communication, vehicle to everything communication using high performance computer processors necessitates the need of Adaptive AUTOSAR platforms. Tata Elxsi has collaborated with OEMs, Tier 1s and chip vendors to develop Adaptive AUTOSAR platforms and is also developing Adaptive AUTOSAR modules as IP.
AUTOSAR 4.2.x BSW IP
Tata Elxsi idealizes at achieving success through technological advancements and competitive corporate strategies to add unique values to its customer. Tata Elxsi AUTOSAR IP is the brainchild of such a philosophy befitting commercial values to a new and improved architecture.
Our AUTOSAR IP is a production quality off-the-shelf solution which influences in building strong business partnerships with leading automotive OEMs and Tier1s, resulting in a seamless transition from a novel futuristic idea to an innovation appreciated worldwide.
We have supported a leading semicon vendor to build a demonstrator with our AUTOSAR 4.2 IP, enabling them to showcase their capabilities on multiple controller variants through applications like Heads-up-display, Gateway Controller to numerous OEMs and Tier-1s.
We have currently licensed and deployed our AUTOSAR 4.2 IP stack to 2 leading OEMs for their advance research and production programs respectively.
The IP sale/licensing business model reinforces Tata Elxsi's AUTOSAR competence and enhances credibility of the solution.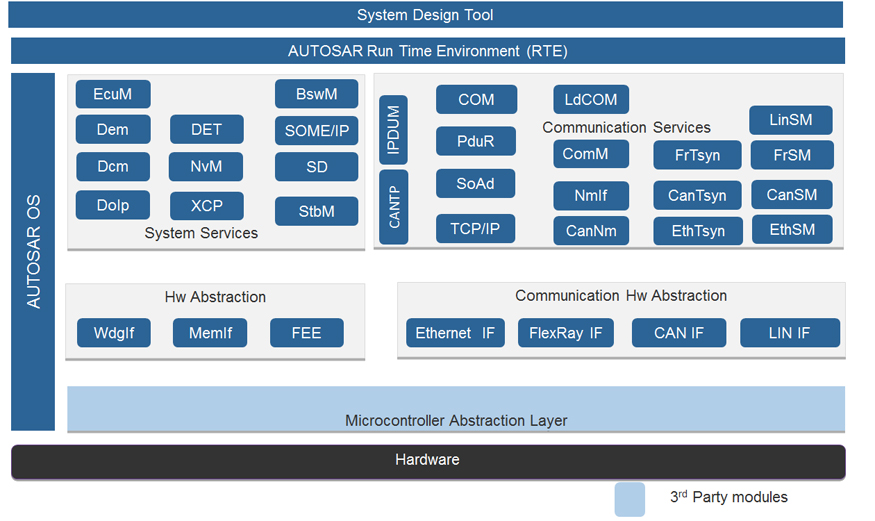 AUTOSAR Configuration Tool
Tata Elxsi has internally developed a configuration tool named eZyConfig which is used to configure and generate code for modules adhering to AUTOSAR standard. The tool was built using Artop (artop.org) and eclipse (eclipse.org). Artop (AUTOSAR Tool Platform) is an implementation of common base functionality for AUTOSAR development tools.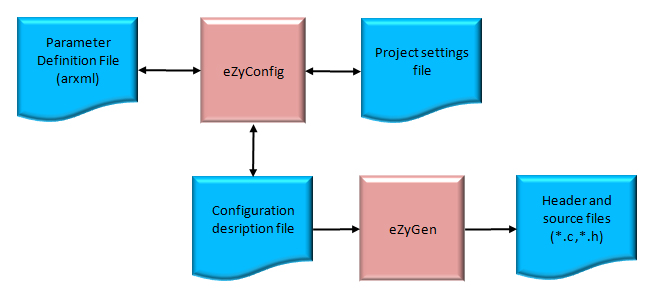 Features of eZyConfig:
Definition file creation
Descriptions file creation
Dynamic validation for multiplicity, range, etc
Html report of description
AUTOSAR file viewer
Description creation from multiple definition files