Home media gateway
The home media gateway solution converges best of broadband and broadcast contents, enabling Linear TV reception and media sharing across devices at home, supports second screen viewing and Video on Demand based on Marlin DRM for content protection.
This platform-independent reference solution provides seamless access to the media world, be it watching multiple channels in various home devices at the same time, or accessing social media to post your comments on your favorite program while watching it on your Smartphone.
Through our connected home solutions, we are offering next generation infotainment delivered at your home, sans boundaries.
The key features of this solution are:
Linear TV:
QAM & IP Enabled CPE – Running Android ICS

Linear TV and OTT reception
Integrated DRM for content protection (Marlin)

Watch TV

Channel Scan, Channel Change, Channel Banner

Channel List

Innovative and Jazzy channel list with preview and genre listing

Program Guide with cloud support
Available on major SoCs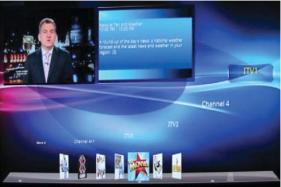 Home Gateway:
HTTP Adaptive Streaming
Media Sharing Using DLNA

Share and Play content across home network

Media Search

Enables users to search, aggregate & play media from internet as well as the local network

Aggregation and playback of media files
Social Media Integration

Select a program from the EPG, update popularity, view search related programs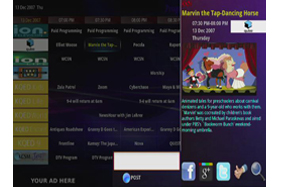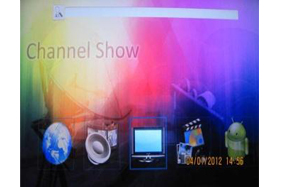 Second Screen features
Soft remote control, View interactivity:

Any tablet or Smartphone(Android) can function as a remote control

Voice activated search
Media rendering from tablet

Search and browse content and render on STB
Content on Demand
Tata Elxsi is an authorized Implementation partner of Marlin
Provides user access to media files on demand using pay per view option
CoD integrated with Marlin DRM enables users to view protected content
Innovative UX
Android Applications
Intuitive Visual Design
Media browser
Configurable News Feed