Attention
This website is best viewed in portrait mode.
A massive expansion is expected for more advanced auto injectors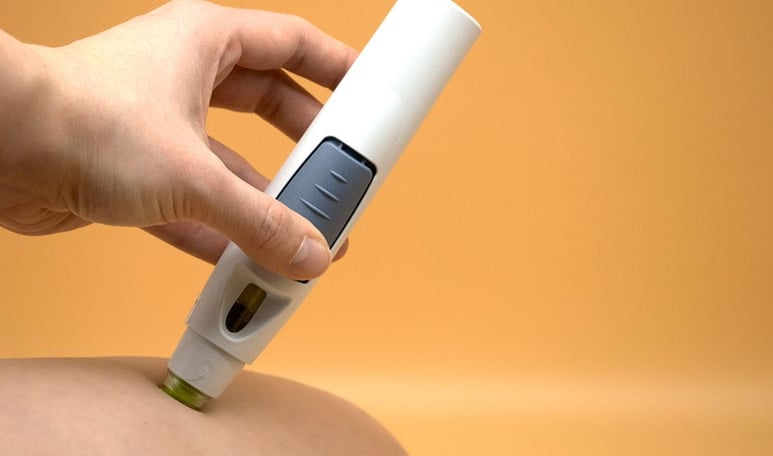 Several factors have arisen, which will lead to a massive expansion in need for more advanced auto-injectors in the coming years. As per WHO, 5% of the world's population has autoimmune diseases.
By Suresh Kumar Natarajan, Corporate Manager, Product Design, Tata Elxsi
History is evidence that humans have always cured illnesses using plants. It was always read, written, and believed that plants have huge medicinal qualities. In the evolution of life on planet Earth, medicine has drastically evolved and is still undergoing massive changes. Digital transformation has brought about unimaginable changes across industries, and Healthcare and Medicine are some of them.
Medicines have two basic purposes: prevention of diseases and the other to treat and cure diseases after diagnosis. Both come with an objective to promote the health and well-being of the people. Drug administration is a vital part of both prevention and treatment, and it can be divided into four broad routes: Oral, Topical, Inhalation, and Injection.
Injectables – The most effective drug administration tool
One of the most effective and convenient drug administration methods is through injections that have a better absorption rate, and the onset of the drug's effect is fast compared to the oral routes. It can also have very long action using the sustained release of drugs.
The three most frequently used injection routes in drug administration are Intravenous (IV), subcutaneous (SC), and intramuscular (IM). IV injections are generally administered in hospitals. The SC and IM injections are either administered by medical practitioners using syringes or self-administered by patients or by untrained personnel with the help of pre-filled syringes or injector pens.
How Auto-injectors are transforming the overall drug delivery experience
Several factors have arisen, which will lead to a massive expansion in need for more advanced auto-injectors in the coming years. As per WHO, 5% of the world's population has autoimmune diseases. The realization by clinicians that new drug categories offer a chance of cure and disease modulation rather than simply modifying the symptoms has led to an explosion in demand and need for biologics and sustained release drugs.
In addition, the market has evolved and is exploring all options outside of the traditional glass syringes, plastic and disposable syringes that are being replaced with pre-filled syringes (PFS) and pre-filled vials (cartridges). These work well with increasingly popular injector pen devices. The options ensure that a patient is being given the right dosage eliminating possible errors. They also make injection easier, safer, and convenient for both doctors and patients.
Injector pen devices, also known as auto-injectors, use pre-filled vials designed to deliver a fixed dose or set/deliver a variable dose of a particular drug each time. With self-injection pens, patients can take their medication at home or at their place of convenience without going to the hospital.
Changing patient expectations and how healthcare companies are tackling these rising demands?
From a patient's perspective, factors driving their preferences include ease of use, ease of learning, pen functionality (dose setting options, injection force requirements, injection automation, dosing accuracy, etc.), pen appearance (color, material, finish, size, shape, etc.), and pen features enabling ease of use. Since these pens can be self-administered by the patients or even by untrained personnel, the device design must be intuitive, safe, easy to use, and delivered with precision every single time.
There is an interest in enhanced user experience by integrating the latest communication technologies and developing suitable applications on devices or smartphones, where the pens can be Bluetooth or IoT-enabled. Design and technology providers are integrating these technologies with existing auto-injectors. The design of electro-mechanical drug delivery pens has also evolved to cater to this need as a sleek alternative to the existing mechanical devices.
Challenges faced by technology providers and medical device manufacturers
Designing and delivering safe and effective products that reliably meet customer needs to improve their health and quality of life is central to healthcare industry objectives. Advances in understanding a range of diseases have resulted in new therapies and an application of a combination of drugs and/or biological products with drug delivery systems, which are designated in general as combination products.
There are several regulations across the globe, which need to be complied with for these combination products. However, drug requirements are taken care of by pharmaceutical companies, design and technology providers need to consider global and regional device regulations and design controls, which pharmaceutical companies or manufacturers further implement.
Another challenge in the design and development of these devices is to innovate newer ways of dispensing the drug. However, the user steps remain the same as in Reference Listed Drug (RLD) devices. This compliments product, which is developed as generic and is successfully being addressed in India. Our country is a leading producer of generic medicines and caters to most developing nations by providing lower-priced drug formulations.
Preparing for the future
With increasing awareness and adoption of new-age drug delivery systems, we witness a massive boom in injectables. The overall revenues from this segment are expected to grow due to the rising need for targeted and sustained drug delivery. According to Future Market Insights, the global auto-injectors market is to be US$ 7,000 mn by 2026, with a CAGR of 15.1%.
Most healthcare providers and pharmaceutical companies who claim that the future of injectables looks highly promising are welcoming this shifting landscape. Humankind has used and evolved medicine for centuries now, and 'Smart' medication is definitely the way ahead.