Attention
This website is best viewed in portrait mode.
AI Powers Business at Tata Elxsi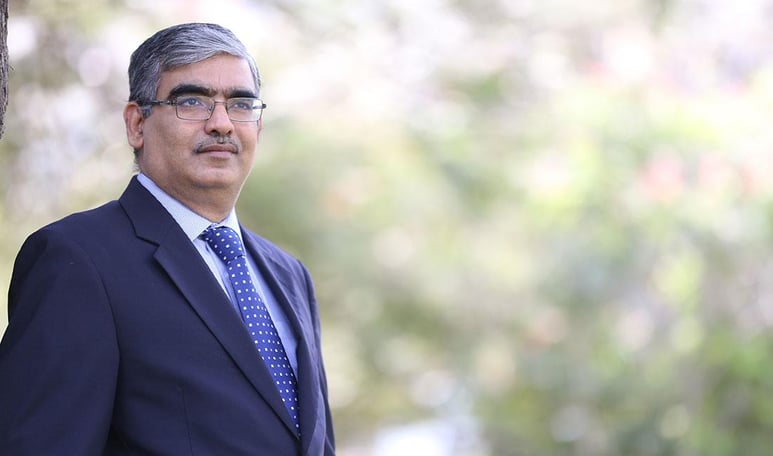 Unlike product design companies which focus on mechanical engineering, the Tata Group firm has stressed on digital and software to drive revenue.
In the late 1970s, an Indian and two professors from the Massachusetts Institute of Technology (MIT) got together and founded a tech start-up out of Silicon Valley. The plan was to build a mini supercomputer with features, including advanced floating point arithmetic to calculate its performance capability, 64 bit integer and gigabus architecture, which helps multiple processors communicate over a common platform, a first in the world. The Tata Group, quick to spot early opportunities, were venture capitalists in the project. The company, Tata Elxsi, was founded as a joint venture in Bengaluru. A large part of its early years involved product designs which consumers could feel, touch and see physically such as styling cars or enclosures for consumer electronics, packaged goods and so on.
The second phase came in 1991-92, just when the company went public, and decided to stop manufacturing Elxsi machines. The R&D team working on computer architectures, networking and operating systems pivoted to offer technology services to customers across industries.
Elxsi stands for Electronics X system integration. The machines help customers with their digital transformation by offering natural language processing services. The company had tied up with Silicon Graphics to manufacture the latter's graphics servers and workstations for a while in India using the already installed manufacturing lines. The high-end workstations were the best in the world for industrial designs and animation and special effects. The systems integration team was put together to sell these high-end graphics computers and application software, which exist even today, though it has evolved with the times.
Where Tata Elxsi stands today is a culmination of years of efforts to get it on track from those experimental years. The company, which counts the likes of Airtel Digital, Panasonic, Tata Motors, Zoox and KMRL among its clients, ranked 17th on Fortune India's Next 500 2022 list. It reported a 43.7% year-on-year jump in net profit at ₹368 crore in FY21, and a 11.75% rise in revenue at ₹1,864 crore.
The Strategic Shift
Since 1992, focus has shifted to three industries — media, telecom and automotive. "Our journey has been to pivot and grow our capability into product engineering, in graphics, multimedia, networking and operating systems, for complex electronic products in other industries. We are in design, visual effects or VFX, animation and content development, and R&D for high-end computer systems," says Nitin Pai, Chief Strategy Officer and Chief Marketing Officer.
"Fundamentally we are a software company. So unlike many product design companies that focus on mechanical engineering, we have stressed on digital and software as we believe products and differentiation in products and services will be software driven. Even in a device, the user experience is powered by the software behind it." he adds. In automotive it meant autonomous, connected and electric cars; in media and telecom it meant open networks and the rise of open standards for videos.
Design is core. Even though in a typical project, design is not more then 5-6% of the volume or composition, it is the point of origination and includes visualising a product and packaging, and defining how technology will be used to do it. Design allows brands and businesses to make an impact beyond cost arbitrage. The company's design studio has been growing organically, and is focused on undertaking consumer research, understanding users and converting those insights into product design and development.

Risks And Rewards
To derisk the business, the company added an additional vertical, healthcare, in 2013-14. "We have been working on medical devices historically, but in 2010, we had parked all that experience to a side. We revived it, rebuilt the core team, and today we get 15% of our revenue from medical devices and healthcare. The rest is divided between media and telecom and automotive," says Manoj Raghavan, CEO and MD, and veteran of 25 years with Tata Elxsi.
Automotive is a cyclical industry, it alternates between four years of growth and four years of recession. Since the economic crisis of 2008-09, the industry, however, had a fairly long upward trend for 12 years due to the increasing focus on electronics in cars, says Raghavan. Post pandemic, alternate fuel, electrification as well a big impetus for software and autonomous driving are fuelling its growth further.
Electrification is a massive opportunity not only in vehicles, but in the overall ecosystem. The whole industry, including two and three wheelers and commercial vehicles, are betting on it. Tata Elxsi is building internal capabilities, IP and products to cash in on the opportunity.
"We have derisked our automotive business by adding rail and off-road vehicles, which are much smaller markets, but more stable. When economies slow down, governments announce investments in rail and infrastructure. We believe they are a nice counterbalance to any slowdown in our automotive business," says Pai.
Media and healthcare, on the other hand, are non cyclical and don't depend on the economy or recession. When the pandemic hit, most industries went down but entertainment boomed, as OTT and binge watching became the norm, and people used broadband for work and communication.
"Last year most competition de-grew, but if you look at E R&D [research & development in entertainment] we grew almost 14%. Our automotive business went down, but our medical and media and communication businesses picked up. We want 40% of our revenues to come from transportation, 40% from media and communication and 20% from medical. That is our strategy. Launched five years ago, medical today is 15% of our revenue, and we are well on our way to achieving our target. Automotive was 50% , but it is now 43% now; Media and communication is 42%, and from the mid- and long-term perspective, 40%,40% and 20% is a good way to round off our revenue," says Raghavan.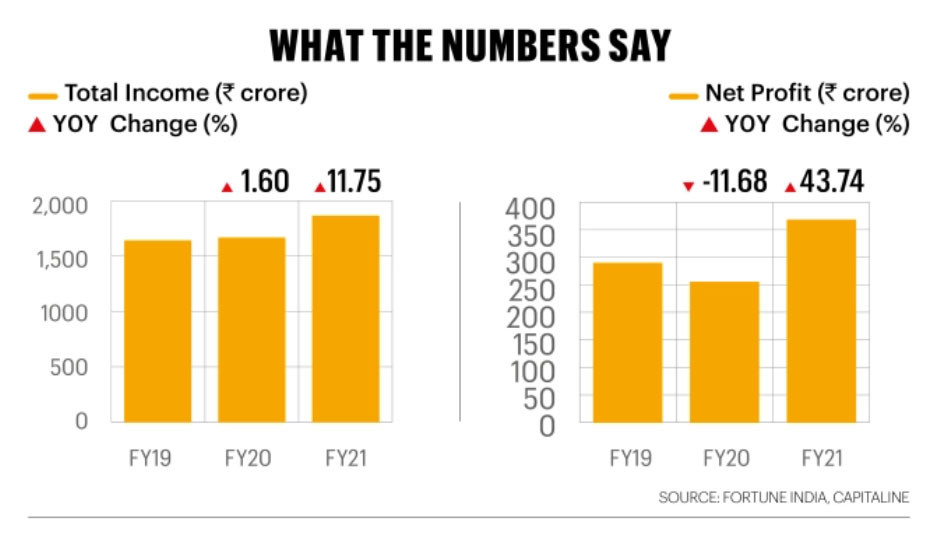 White Label Foray
Another revenue stream is the in-house developed products and their IPs. The white label offerings do not carry the Tata Elxsi label, and customers can build in features, differentiation etc. "We patented a few products like a multi-dose insulin-dispensing pen, and licensed it to a certain company," says Pai.
Similarly, the company has also built a system for monitoring drivers inside cars. It is AI driven and assumes there is a camera in the car, and uses the video and other sensors to tell if the driver has shut his eyes, is drowsy, or sleepy. The product was licensed to companies building advanced driver assistance systems (ADAS) in cars.
Elxsi offers a host of AI-powered software components, used in cars and for other areas. "We have built our own middleware called AutonomAI. It is the software brain of the car for autonomous driving, and uses sensors to detect what is outside through radar, cameras and ultrasonic sensors. It connects the motor controls of the car — accelerator, brakes and engine — which does the processing. We have actually built a 'software brain' which takes inputs from the world, makes sense of it, and provides signals as to what the accelerator and brakes should do," says Pai. The company has licensed it to a couple of manufacturers. Currently, trials are on in Germany and The Netherlands.
In the media and consumer sector, however, firms prefer to license the end-to-end platform and then run their services on the customisable software. But Raghavan is clear. "We are not a product organisation, we are a services organisation. The objective is not to sell products, but deliver services for products. We hold the IP but the licensing revenue would be just about 5% for the products licensed. But it gets us access, a foot in the door."

The Playground
With a clientele spread across the world, 90% of the company's technology solutions are delivered abroad. About 10% are delivered in India, but part of it also goes to multinationals building products for India or operating in India. The company works with R&D teams where products are developed, and not where they are sold. Tata Motors is a client, but figures amongst the smallest customers in the automotive business.
As a software company, it competes not only with the likes of Capgemini and Accenture, but also in-house, with TCS. Pai doesn't agree though. "TCS gives end-to-end services. Historically there has been no overlap. As we go ahead, there may be some overlap," he says.
Even as it claims to have made the first version of wearables, 15-16 years ago, "more than wearables, what we do with the data emanating from wearables is more significant," adds Pai. The company built a safety wearable as a joint group initiative for Tata Steel. To prevent accidents, it developed a watch along with group company Titan to monitor safety parameters, with sensors checking the position of the wearer, body parameters and environmental hazards.
Armed with a team of software engineers, human anthrometrists, biomedical engineers, ethnographists and anthropologists, UX,UI designers, Phd's in psychology, Tata Elxsi has five design studios, Bangalore and Trivandrum being the largest, followed by Pune, Chennai and Hyderabad. It has five nearshore centres in Munich, Philadelphia, Detroit, Barcelona and Kawasaki in Japan.
A five-year plan was laid out in 2019, and "we are on track with our growth strategy despite the pandemic," Raghavan sums up.