Attention
This website is best viewed in portrait mode.
AI set to make tectonic shift in healthcare with accuracy in diagnostics and predictability of disease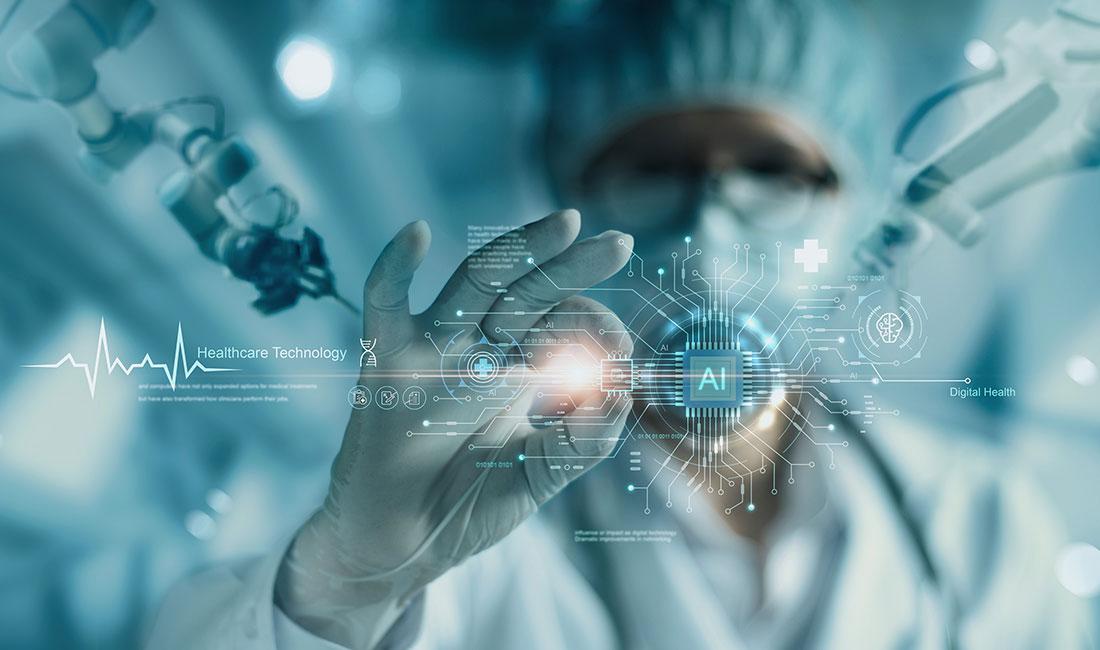 Artificial intelligence (AI) is set to make tectonic shift in healthcare with accuracy in diagnostics and predictability of disease.
On the occasion of the Artificial Intelligence Appreciation Day observed annually on July 16, 2023, with the theme as 'trust, ethics, innovation and public good', industry experts see a paradigm shift on the healthcare landscape.
According to Biswajit Biswas, chief data scientist, AI & Cloud at Tata Elxsi, AI-enabled healthcare solutions are becoming a norm rather than an exception, as it brings higher accuracy in diagnosis, predictability and consistency. Assisted diagnosis in several clinical processes like diabetic retinopathy, malignant cancer cell detection and detecting cognitive impairments are already in place. In many of these cases, AI has outperformed the accuracy of current human levels. Even in pathological analysis, AI-based inferencing is done to avoid human errors, enhance speed and ensure consistency.
In bedside care, Tata Elxsi has developed AI-powered solutions that significantly increases the quality of care. An advantage that AI has created is in bringing more automation and thereby reducing the cost. As AI takes over the first level of interface, it frees up valuable time for healthcare practitioners who can then spend more time on solving higher-order complexity cases that need human interference, Biswajit added.
On a similar note was Prakash Balasubramanian, executive vice president and global head, engineering practices and delivery, Ascendion who said AI integration into the healthcare sector presents a transformative opportunity, revolutionizing patient outcomes as it redefines medical advancements. By harnessing the potential of advanced data analytics and machine learning algorithms, including the innovative application of generative AI, healthcare providers can enhance diagnostic precision, tailor personalized treatment, and optimize operational efficiencies.
Further, AI-driven technologies, enables analysis of vast volumes of patient data, unveils concealed patterns and facilitates early disease detection. Moreover, AI-powered tools, leverage capabilities of generative AI, automate administrative tasks, mitigate human error and allow healthcare professionals to prioritize critical patient care. As we commemorate Artificial Intelligence Appreciation Day, let us acknowledge and embrace the profound impact of AI, including the role of generative AI, in reshaping healthcare, propelling ground-breaking research, and facilitating innovative therapies that enrich patient lives on a global scale, added Prakash.
Sven Krasser, senior vice president and chief scientist, CrowdStrike, stated that Artificial Intelligence Appreciation Day puts the spotlight on the latest advances in this space. By deploying the right AI technology, many businesses can save time and money by automating mundane tasks, increase productivity, operational efficiencies, and improve customer experience. In cybersecurity, AI can solve customers' most pressing challenges, such as rapidly surfacing hidden threats, accelerating the decision-making of less experienced security analysts and simplifying many complex tasks.
CrowdStrike has pioneered the use of AI since we first introduced AI-powered protection to replace signature-based antivirus nearly ten years ago. We have continued to integrate it deeply across our platform since. Recently, we introduced charlotte AI, a generative AI security analyst designed to enhance users' ability to prevent breaches, said Sven."
Pooja Kadambi, head of innovations & clinical research R&D, Dozee said, in India, as the paradigm of the healthcare ecosystem evolves, AI-based solutions will play a pivotal role in enhancing the performance, productivity, and profitability of overall healthcare delivery.
Arvind Vaishnav, head of clinical partnerships, Growth Region and Philips Innovation Campus, said that AI presents an unparalleled opportunity to bridge the gaps and provide accessible, affordable, and quality healthcare to all.