Attention
This website is best viewed in portrait mode.
Big Data & AI to propel growth of Indian healthcare industry Experts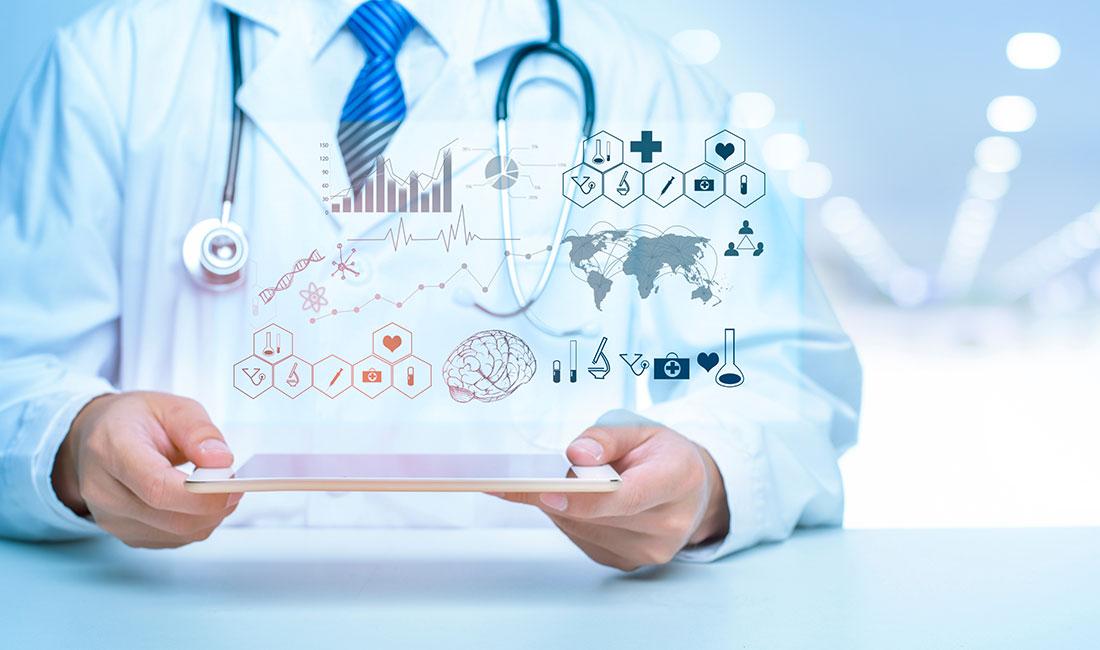 Bengaluru - Digital technologies like extended reality, cloud systems, big data, and artificial intelligence take center stage to enhance user- experience and increase process efficiency. These technologies have accelerated mHealth, remote patient monitoring, and timely clinical protocols.
The healthcare industry has seen rapid growth in 2020. We saw businesses opting for digital technologies such as extended reality, cloud systems, big data, and artificial intelligence to enhance the user experience and increase process efficiency. With COVID-19 disrupting the status quo in healthcare service delivery, telemedicine and remote patient monitoring are being increasingly adopted by service providers to virtually manage patients, predict and prevent illnesses, and improve clinical outcomes, said Suhas Tamras Global Head Medical Devices & Healthcare Practice, Tata Elxsi.
Agreeing with Tamras was Ramesh Mamgain, Country Manager, India and SAARC, Commvault who said that the future can only be navigated successfully with optimised data management solutions, empowering the workforce and clients with robust endpoint protection framework, augmenting use of cloud-native applications across environments, and unleashing the potential of 5G.
For Dileep Mangsuli, Executive Director, Siemens Healthineers, it is the use of digital twins that will increase in the medical domain. Advances in underlying computational models will be extensively applied to create an AI-powered personalized bio-physiological model of the patient to make medicine more precise and personalized.
AI-powered digital twins enable the simulation of individual organ physiology to comprehend patient health, predict changes and therapy outcomes.
Further, Mangsuli said, "Patient avatar models, which are virtual representations of patients' physical bodies' shape and structure, will enhance procedure planning and improve the patient experience. Organ models, which simulate the structure, mechanics, and functions of organs, will be used to virtually evaluate therapy options. Disease models, which represent some or all of the pathological processes observed in an actual disease, will be used to treat conditions better. Predictive models, which help predict outcomes, will be used to diagnose conditions. More importantly, digital twin technology will eventually serve as a wellness coach predicting individual risks and preventing sickness."
While 2020 is marked by the spread of coronavirus disease, it also saw technology-enabled processes transform healthcare services. In the coming year, too digital health applications & therapeutics, personal health wearables, and AI, NLP(neural language processing, robotics process automation or the RPA-enabled process accelerators in clinical prediction, operational transformation and compliance improvement will further drive and shape the future of the healthcare and pharma industry. We can witness significant changes over the next few years, as many companies are becoming more digitally mature and competent by applying 'next-gen' technology to the varied functional value chain and improving the overall experience, said Tamras.
In 2020 digital adoption and cloud migration stole the show, opening up avenues for emerging technologies such as intelligent data management to be at the forefront of this accelerated transformational journey. Now 2021 and beyond looks promising, and the onus lies with digital enterprises to choose the sustainable route and become future-ready. Ultimately, the decisions enterprises' make from here on, be it their IT systems or data security, should not just reflect the capabilities to stay successful but also to face uncertainties and threats of tomorrow, noted Mamgain.