Attention
This website is best viewed in portrait mode.
Cybersecurity threat on the rise along with connected car sales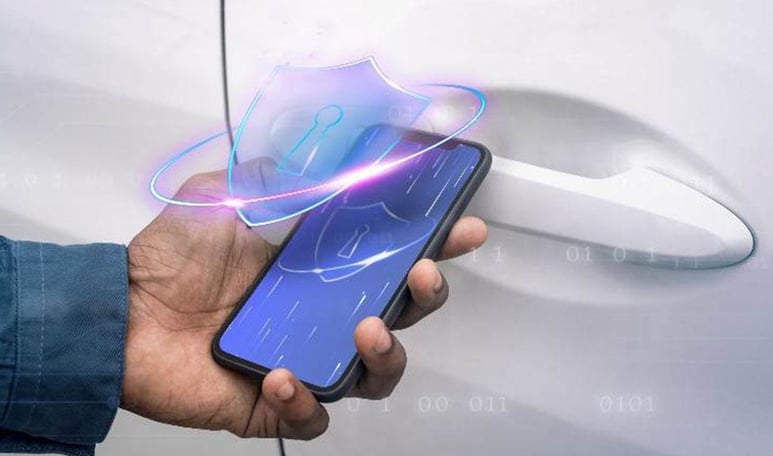 India's share of connected vehicles is expected to grow as connected vehicle technology becomes more accessible. With an increase in digitisation, the automotive sector is also exposed to malicious cybersecurity threats and attacks. And the easy targets could be connected cars.
The automotive industry is familiar with multi-modal interaction, multi-display interaction, 5G connectivity, V2X, OTA and digital keys that are increasingly becoming common in modern well-packaged connected cars.
The importance of having a connected vehicle is also being affected by the fact that it is that part of a high-tech digital application which virtually allows vehicles to 'talk' to each other with in-vehicle or aftermarket devices that continuously share important safety and mobility information. This is besides autonomous or semi-autonomous technologies that are part of safety kits in cars.
As with most tech applications, there are benefits as well as downsides to this. The number of connected vehicles in the country currently stands too low to pose any significant cybersecurity risk, but experts reckon that it will rise in the coming years. It is estimated that 40 percent of new vehicles will have connected features over the next five years, says Ashwin Ramachandra, Tata Elxsi's Head of Digital Services, Transportation Business.
In an interaction with Autocar Professional, Ramachandra said that the present cybersecurity threat should not be much of a concern to motorists or OEMs as more than 80 percent of the vehicles are presently not connected.
"When you look at the percentage that is connected, it's a very small percentage," he said. "As a result, it is not on the minds of Indian consumers. It's not something that Indian OEMs are thinking about. However, OEMs do have roadmaps in place to try to get there" Ramachandra further clarified that the cybersecurity threat does not relate to the Bluetooth connectivity but to that of on-board telematics that allows data from the vehicles to be sent to the cloud and vice versa. OEMs are starting to understand the importance of cybersecurity issues and the process involved around it, he adds.
The development should be seen in the context of a recent study conducted by the strategic consulting and market research firm, BlueWeave Consulting. According to this study, the Global Automotive Cyber Security market was worth $2.1 billion in 2021. The market is expected to grow at a CAGR of 19.9 percent, generating approximately $7.5 billion in revenue by the end of 2028.
Because of the growing demand for connected and semi-autonomous vehicles, the global automotive cybersecurity market is booming. Vehicle E/E architecture and software coding are becoming more complex, making them more vulnerable to cyber-attacks. As a result, the market for automotive cyber security solutions has been rapidly expanding to protect vehicles from such attacks.
Car connectivity and safety are being seen on the same page and hence are gradually moving to the forefront of mid-range and luxury vehicles. Add to that government efforts to develop a smart transportation system have also increased global demand for automotive cyber security solutions.
To understand its implications, one needs to look at the dynamics first. The market is divided into two types: in-vehicle cloud services and external cloud services. The in-vehicle segment is expected to grow the most during the forecast period. In comparison to a car with a complex electronic architecture, which may have more than 100 ECUs, the average vehicle has 60 to 70 ECUs installed. OEMs and tier-one firms are looking to integrate ECU and domain controllers for a variety of applications.
Real-time communication between multiple ECUs is critical for a vehicle's overall safety. Furthermore, if technology in automobiles such as autonomous braking and remote starting were in the hands of distant enemies, it would have a wide-ranging impact. Skid detection, anti-lock braking, and crash prediction are all capabilities of ECUs. Protocols such as Ethernet, LIN, MOST, CAN and FlexRay are used to connect ECUs. OEMs and suppliers of automotive cyber security solutions are actively developing security mechanisms and are in the early stages of developing electronic content, the report adds.