Attention
This website is best viewed in portrait mode.
Publication Name: timesofindia.indiatimes.com
Date: March 2019
Finally, prominent signage to guide you at Kolkata airport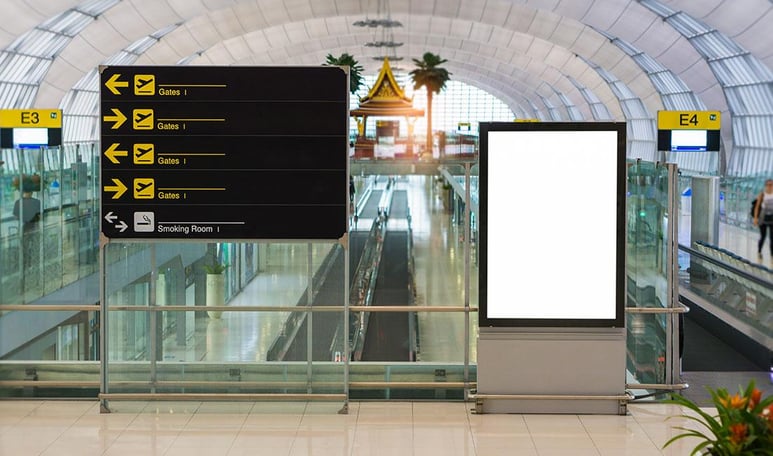 KOLKATA: An attempt is finally being made to improve the signage and make Kolkata airport more passenger-friendly. The initiative comes six years after the new airport terminal was commissioned.


An attempt is finally being made to improve the signage and make Kolkata airport more passenger-friendly
Flyers as well as airlines have been for years complaining about the lack of proper signage — right from the driveway hat leads to the departure level to the arrival hall before the exit — but to no avail. Signage, critical to negotiate any large public facility without encountering language barrier or seeking assistance, remained a sore point in an otherwise modern terminal with lack of standardization in fonts, inappropriate size and poor positioning making it difficult for passengers to locate washrooms and boarding gates.

"We had appointed design firm Tata Elxsi to prepare a blueprint on signage, suggesting improvements based on a scientific study. That report has been submitted and work has commenced to implement the suggested changes. The signs will be brihter, bigger and more strategically placed, replacing the smaller, not-so-prominent and ill-placed direction signs at the airport. The difference will be stark and passengers should feel it by next month," said airport director Atul Dikshit.

The design, location-mapping and preparing glow sign boards, banners, LED banners have been going on for the past few months at the old terminal. Now, they are being installed, both inside and outside the new terminal. "The new signage are aimed to ensure a passenger doesn't have to look around for basic needs like washroom, entry exit gates, conveyor belts, security area, X-ray baggage zone or way to pre-paid ticket counters. The helpline numbers and other relevant information will also be put up for the ease of passengers," Diskshit added.

Flyers and airlines officials said the signage improvement issue has been due for very long and should have been taken care of much earlier. "If it takes five-six years to correct something that should have been in place right from the star, imagine how slow the system moves," wondered businessman Rajeev Agarwal.