Attention
This website is best viewed in portrait mode.
How the 3-step process helps Tata Elxsi build a learning culture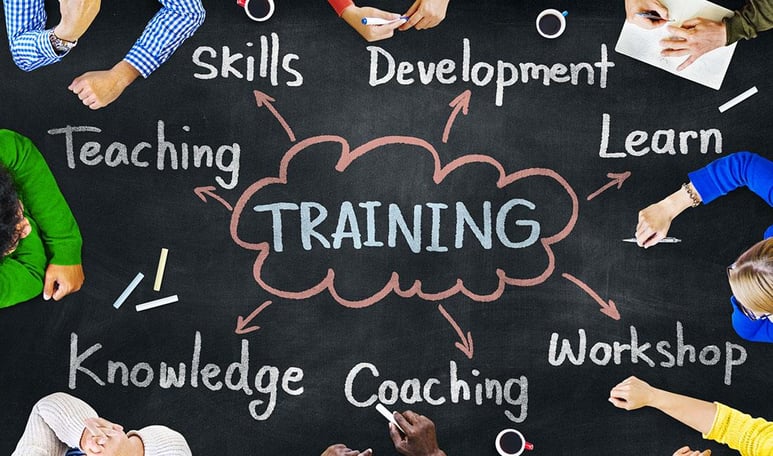 In an era of social distancing, the work culture has taken a new shift, and having a physical demonstration can be tough. In such a scenario, redesigning and adapting to the work-from-home environment could be the key to maintaining business continuity. Some organizations have designed learning programs in such a way that the employees can develop their skills and talent without hampering the workflow in the office environment.
According to Aditya S Chikodi, General Manager and Head of Design and Innovation Group at Tata Elxsi, the pandemic has accelerated the use of digital technologies, such as AR, VR, and MR, that assist the workforce in both learning and execution of their jobs.
He said, "As a part of digital transformation, these immersive technologies are allowing individuals to leverage remote collaboration and engagement to handle complex tasks. This is getting used across the entire product and service development lifecycle, including HR, Sales, and Marketing, to name a few."
Speaking on the e-learning process, he said, "We follow a three-step process while planning the training sessions, which includes - identifying the training needs, identifying the training facilitators (internal and external), and identifying the training methodology (from nomination, execution, assessment to follow-up). The process always starts with an in-depth need analysis and outcomes."
Using the Design Thinking methodologies, Tata Elxsi works towards a learning culture by identifying the individual level's learning requirements that support both personal and organizational requirements.
"Our Learning Management Systems offers curated, personalized learning paths, be it a carefully put together series for a fresher or personalized, highly specialized technology training. The entire organization is covered under the e-learning ambit – irrespective of their locations," said Chikodi.
Demonstrative training modules have always been relevant
Bringing Demonstration Training at the center of the table, Chikodi said it is a time-old way of teaching how to do something in a step-by-step way.
"It's a show-and-tell approach that helps to connect theory with practice for better and faster understanding," he said.
Demonstrative training modules have always been relevant across industries and more so during the pandemic. It provides a real-time feel, repetition, accurate driven learning space. It facilitates both productivity and performance, he added.
With an ever-growing workforce, he said, "demonstration is a better way of ensuring understanding and consistency. From the use of in-class training to the on-the-job demonstration to the use of visual and signage cues, organizations are taking measures to ensure regular updates and improvements."
"This is where demonstrative training modules provide experiential learning to prepare the existing and future workforce, improve productivity and enhance customer experience," he said.
Design thinking helps identify opportunities and unlock innovations
Design thinking is an iterative process that uses human-centered design principles and techniques to solve problems creatively and innovatively. It revolves around developing a deep understanding of individuals, observing and developing empathy, to reframe a problem or needs in a human-centric way, be it a product, service, process, or system.
Engaging end-users in the process, Chikodi opines, help identify opportunities, unlock innovations and improve the overall experience, taking into account cognitive, strategic, and practical processes by which experiences can be built.
"In a highly competitive marketplace, organizations that can deliver a differentiated experience for their customers tend to capture a larger share of the pie. In any strategic initiative, people play an important and critical role, and in most cases are a competitive advantage," he said.
He further said, "Hiring talent that is culturally and capability wise aligned to the vision, building and supporting a learning and nurturing platform, retention of key performers, managing employee expectations are a few of the areas HR plays a vital role in meeting the organization's strategic goals."
According to Chikodi, adopting Design Thinking philosophies is helping organizations to understand challenges and issues faced by the employees at work, ideate creative solutions, and build a great workplace where the employees can meet their personal goals, contributing to the company's growth.
"Delivering differentiated and satisfying employee experiences can thus lead to boost employee loyalty and revenues," he added.