Attention
This website is best viewed in portrait mode.
Is hiring competitors' top talent ethical? Tata Elxsi's Talent Acquisition Head answers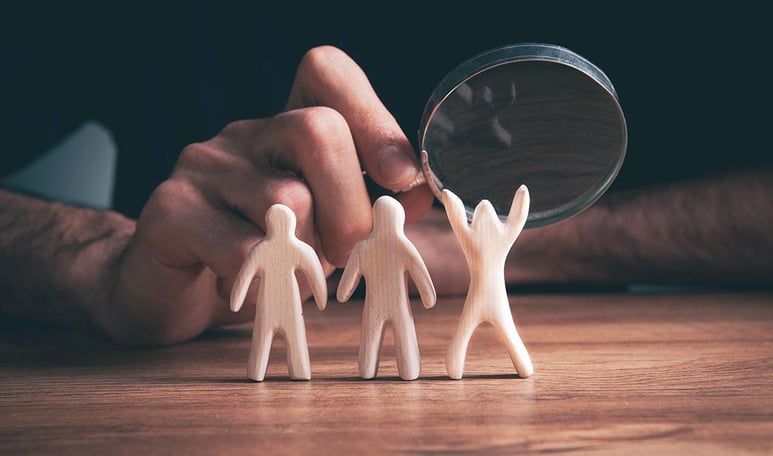 Striving for market advantage should always align with integrity and responsibility. Success should go hand in hand with maintaining a fair, respectful, and growth-oriented professional environment, said Tata Elxsi's Head of Talent Acquisition.
In the present job market, where the competition for top talent has reached a fever pitch, the demand for these exceptional individuals is skyrocketing. Not only is finding such highly skilled professionals akin to searching for a needle in a haystack, but a considerable number of them are venturing into entrepreneurship or seeking opportunities abroad, including potentially joining your competitors. Amidst this fierce competition, have you ever contemplated the ethical and strategic aspects of extending a job offer to a top performer currently employed by a rival firm? If this question has crossed your mind, we have the answers you're seeking.
We reached out to Ishwar Narayan Hegde, Head of Talent Acquisition at Tata Elxsi, to provide valuable insights into the nuanced process of approaching and recruiting top talent. Join us for an in-depth exploration of the art of attracting these exceptional individuals, which includes ethical considerations and much more.
Ethical considerations in recruiting competitors' top talent
In today's cutthroat job market, where the demand for top talent consistently outpaces supply, organisations are increasingly looking beyond their own walls to secure individuals with exceptional skills. This often leads them to consider candidates currently employed by competitors. Ishwar Narayan Hegde, Head of Talent Acquisition at Tata Elxsi, firmly believes that recruiting from competitors is a natural and ethical practice, provided it's done with integrity and respect for both employees and the organisations involved.
"We strongly advocate the idea that to foster growth and success, organisations must continually strive to attract top-tier talent," begins Ishwar Narayan Hegde. He emphasises the importance of recognising the pivotal role that exceptional individuals play in the overall development and progress of an organisation.
He shares his perspective, stating, "Tapping into the talent pool of competing firms is not just a natural course of action but also an ethical one. However, it's essential to approach this practice with an understanding of the fine line that separates legitimate recruiting from what can be seen as poaching or predatory hiring, which may tarnish not only the reputation of the organisation but the overall ecosystem."
Transparency in hiring: A vital element in hiring from competition
In the realm of recruitment, the principle of transparency stands as an indispensable element, a guiding light that HR professionals should adhere to irrespective of the source of their potential hires, whether it be competitors or other avenues.
An essential aspect of this transparency encompasses the responsible handling of candidates' personal information and unwavering commitment to compliance with data protection and privacy laws. Tata Elxsi holds a steadfast belief that the recruitment process represents a two-way street, where both the employer and candidate engage in a mutual exchange. As such, the organisation places great emphasis on providing individuals with the information they need to make informed career decisions.
The Head of Talent Acquisition at Tata Elxsi emphasised, "Transparency in our recruitment practices is paramount, extending to our handling of candidates' personal information. We are unwavering in our dedication to complying with data protection and privacy laws. We firmly believe that the recruitment process is a collaborative endeavour, and we hold great respect for allowing individuals to make informed career decisions. This principle of transparency is non-negotiable and forms the foundation of our talent acquisition strategy."
The dos and don'ts of recruiting competitors' talent
Acquiring talent from competitors is a multifaceted endeavour that requires strict adherence to a set of ethical principles. These principles are not just words but a fundamental part of talent acquisition strategy, such as:
Respecting competition-sensitive information
One of the core principles guiding this process is the strict avoidance of competition-sensitive information. In a highly competitive business environment, it's only natural that individuals working at competing companies might possess insights and data crucial to their current employer's success. However, while recruiting talent from competitors, Tata Elxsi reveals that their interviewers do not seek or collect any such sensitive information, including details about projects and their associations. This approach is integral to maintaining transparency and ethical standards throughout the hiring process.
Confidentiality and non-disclosure agreement
Additionally, Mr Hegde suggested putting great emphasis on respecting the confidentiality and non-disclosure agreements that potential recruits may have entered into with their former employers. These agreements exist to safeguard the intellectual property, trade secrets, and sensitive data of a company. Recognising the significance of these commitments, "Tata Elxsi ensures that the hiring process does not breach any of these agreements, thus preserving the integrity and ethicality of their talent acquisition practices," he said.
Responsible recruitment for ethical growth
In a world where competition is the norm and innovation is the key to success, acquiring top talent is a critical aspect of any organisation's growth strategy. Tata Elxsi acknowledges that recruiting from competitors is an ethical practice when conducted responsibly. By upholding these principles, they not only access exceptional talent but also maintain the highest ethical standards in the industry. "The focus is not just on gaining an edge in the market but on doing so with integrity and responsibility. It's about achieving success while ensuring that the professional landscape remains fair, respectful, and conducive to the growth of both individuals and organisations," advised the Head - Talent Acquisition, Tata Elxsi.
Ethical talent attraction vs unethical poaching: Deciphering the difference
Recruiting talent from competitors is a common practice in the corporate world. However, it's essential to approach this process with sensitivity and ethical considerations. Ishwar Narayan Hegde, Head - Talent Acquisition, Tata Elxsi revealed how at his company they believe in fostering diversity and avoiding the over-reliance on talent from a single source, such as competitors. They maintain a commitment to professionalism and emphasise that prospective recruits, even those transitioning from competing organisations, should uphold their notice periods and facilitate a smooth handover process.
"Additionally, as a standard practice, one should refrain from onboarding experienced professionals without an official relieving letter from their former employer. This approach is rooted in respect for the autonomy of professionals in choosing when and where they want to work," he suggested. On the other hand, retention strategies are a critical aspect of talent management. In a competitive landscape, ensuring that newly hired talent remains loyal and committed to the organisation is paramount.
"At Tata Elxsi, we prioritise the creation of a culture that supports accelerated learning, offers opportunities for remarkable career growth, and promotes holistic well-being. To achieve this, we provide a wide range of unique benefits, including structured talent development programs and access to leading e-learning platforms. We also implement initiatives that focus on physical and emotional well-being, among other perks. This comprehensive approach helps us attract and retain top talent, creating an environment where employees can thrive and contribute to our organisation's continued success," concluded Ishwar Narayan Hegde.