Attention
This website is best viewed in portrait mode.
Overcoming Vehicle Electrification Challenges Faced By OEMs And The Road Ahead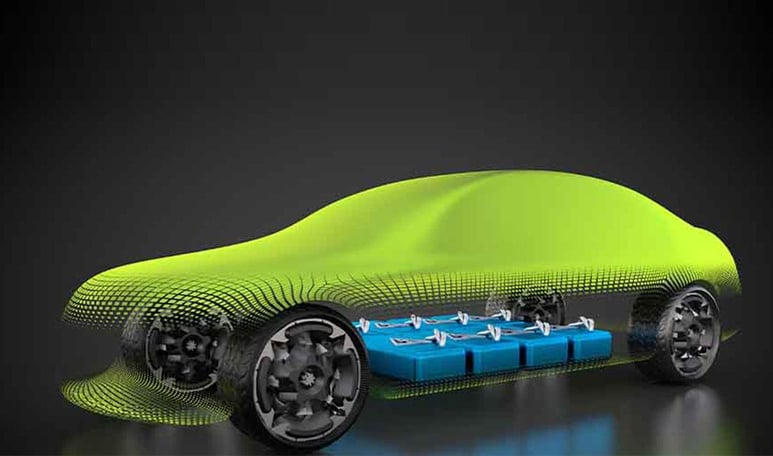 As envisioned by NITI Aayog, achieving 15% electric vehicles on the road within the next five years and 30% electric vehicles by 2030 looks realistic now.
We live in an age of disruption, where what seemed normal some time ago has encountered changes. Even before COVID had made its mark in our lives, the automotive industry experienced significant disruption in powertrain technology, making way for a more acceptable contender, e-mobility.
There was a time when there were doubts raised globally about all-electric vehicles' practicality due to the need for additional infrastructure and the slow rate of adoption. This has been the case in India as well. However, with the Indian government setting out a comprehensive strategy for EV with the 'National Electric Mobility Mission Plan (NEMMP) 2020 and phases 1 & 2 of the FAME (Faster Adoption and Manufacturing of Hybrid and Electric Vehicles), electric vehicles are being considered as a viable alternative to the conventional IC engine based vehicles in India as well. The state governments are also promoting EVs with favorable policy changes and incentives.
Opportunities that lie ahead for OEMs
As envisioned by NITI Aayog, achieving 15% electric vehicles on the road within the next five years and 30% electric vehicles by 2030 looks realistic now. According to JP Morgan's report, the global electrified vehicle market share will hit 10.3% in 2021, up from 8.7% in 2020. A recent survey conducted within our country by Castrol, the lubricants major, suggested that most Indian consumers would consider purchasing an electric vehicle by 2022. Such significant insights point to favorable electric vehicle market growth in our country. Recent industry trends include falling battery prices due to increased production capability and supporting policies, electrification of commercial vehicles including buses, investments in public charging infrastructure including charging kiosks and swappable battery stations, and the emergence of shared e-mobility solutions.
OEMs addressing the customer
Major deterrents in EV adoption for the customers are the comparatively higher cost of the vehicle, range anxiety, and non-availability of the charging infrastructure. The general expectation is to have the same or better driving performance and dynamic stability as conventional IC engine-based vehicles. Many of these challenges are addressed by the OEMs with considerable investments in R&D. Most of the OEMs are working on developing dedicated electric vehicle platforms since the existing platforms are essentially tailored for IC engines and cannot optimally address the above-mentioned challenges in electric vehicles. Such platforms require completely new designs, right from the vehicle body structure to the electrical and electronics architecture.
Battery cost forms the lion's share of the overall electric vehicle cost. Recent studies estimate an annual battery capacity of 158 GWh by 2030 in India to achieve its Electrification targets. Through cost-intensive research efforts and optimization, battery prices are projected to drop by more than 30%, making electric vehicles (EVs) more affordable over time. OEMs are also looking at innovative models, including decoupling the cost of batteries from the price of vehicles with swappable batteries and subscription models, allowing EV usage on a need-basis, thereby ensuring better affordability. OEMs are increasingly using connected digital cloud platforms to accurately predict the remaining range, battery life, suggest the best charging options, and also for providing driving advisories to the customer. These developments predict a convenient and hassle-free EV experience for the consumers and a positive outlook for the OEMs.
Collaboration to drive the EV Wheel
To offer a similar experience to match conventionally powered vehicles' convenience and range requires a collaborative approach between the OEMs, government, and other stakeholders involved in the clean energy ecosystem. The government's announcement of installing one charging station per fuel pump ensures charging facilities available throughout the country as a step in the right direction to facilitate the EV transformation.
The Road Ahead
News of the big automakers such as Volkswagen, JLR, Volvo planning to be fully electric by 2030, Tesla announcing its presence in India, EV-focused investments by Indian OEMs such as Tata Motors, Mahindra & Mahindra and others, are all indicators that the transformation to e-Mobility has started. Favorable policy measures by the government must continue to sustain this transformation. Usage of custom platforms for electric vehicles will enable OEMs to overcome most of the current challenges faced in Electrification.
Mr. Shaju S heads the automotive business unit at Tata Elxsi. A management professional with close to two decades of experience with 14 years at Tata Elxsi across verticals such as Technical Management, Project Management, Operations Management, Customer relationship management, Key Accounts Management, Pre-sales, and People Management. He is an alumnus of the Indian Institute of Management, Calcutta, and College of Engineering, Trivandrum respectively.
---
Disclaimer: The views expressed in the article above are those of the authors' and do not necessarily represent or reflect the views of this publishing house. Unless otherwise noted, the author is writing in his/her personal capacity. They are not intended and should not be thought to represent official ideas, attitudes, or policies of any agency or institution.