Attention
This website is best viewed in portrait mode.
Tata Elxsi eyes hydrogen and other clean energy innovations to augment EV solutions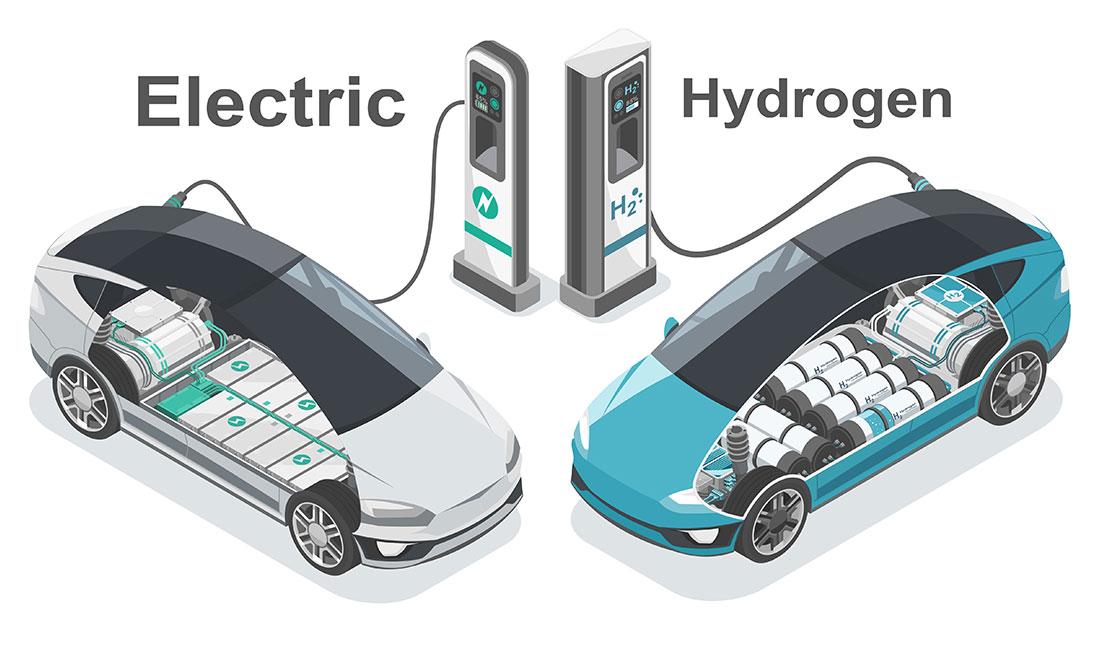 India's engineering solutions providers have been quick to capitalize on the recent global interest in electric vehicles. One of the key players in this field is Tata Elxsi, which stands as a leading entity in delivering engineering solutions within the automotive industry with strategic partnerships and initiatives.
Speaking to Digitimes Asia recently, Shamal VP, Electrification Practice Head at the company, explained that they are also interested in areas that would complement EVs in ensuring better use of clean energy.
"As we expand, we also build indigenous solutions and explore new areas complimenting EVs," Shamal said. "We have seen interest in other clean energy sources, such as hydrogen-based fuel alternatives. As technology advances, hydrogen fuel cells have the potential to become a significant part of the green energy landscape, and we surely don't want to miss out on that opportunity either."
In a bid to enhance its reach in the UK and European sectors, Tata Elxsi has inaugurated a Global design studio in London. The firm has broadened its presence in North America, establishing an Innovation Hub and a nearshore engineering center in Troy, Michigan.
Navigating the EV terrain
EV has been one of the focus areas for Tata Elxsi, given the fact that the company is one of the leading engineering solution providers in the automotive space. The recent EV boom has presented ample opportunities across the globe. However, it came with its challenges as well.
"One of the key challenges which also makes it an exciting domain to focus on is the fact that the technology is fast evolving - be it in batteries, eMotors, chargers or the overall EV ecosystem," Shamal said. "This requires considerable investment in evaluating the emerging technology concepts and building up some niche skills to work on such new tech aspects."
Nearly every OEM is charting a clear path towards a fully electric product lineup in the coming years. Consequently, the demand for a specialized workforce has skyrocketed. Furthermore, the vast scope of this field, combined with the varied skills needed for EV design and development, poses challenges in sourcing the right talent from the market.
"Tata Elxsi has foreseen this early enough to take the necessary steps to upskill our engineering workforce," Shamal added. "Also, we have invested heavily to scale up our academic collaborations and build a partner ecosystem to address this challenge. The objective of making EVs more affordable, efficient, durable, and, of course, safer gives a unique opportunity for technology-focused companies like Tata Elxsi to come up with newer concepts and solutions which can be taken into production faster."
Innovations in design and technology
The company's focus has consistently been on product engineering and design, which stands as its USP. The philosophy of design-led engineering remains consistent across their solutions in various industries. Within the automotive sector, electric vehicles are transitioning from being simple commodities to advanced technological products, boasting features such as autonomous driving, sophisticated infotainment, and connected services.
"Our expertise in cutting-edge design and technology has been instrumental in developing customer-centric solutions and improving the user experience as a whole," Shamal said. "We have a dedicated EV practice in Tata Elxsi to bring in the synergy from all technology areas and create solutions in EVs. Coupled with this, we have a dedicated group within our CTO's organization that brings in the expertise from all the industry verticals we work on and creates unique EV solutions."
Elxsi's expertise in the development of modular architecture and scalable solutions across platforms and segments, such as skateboard chassis, modular battery packs, combo power converter units, integrated drive units, and more, has become crucial for scaling their efforts in the electrification domain. These customizable and modular solutions cater to the design considerations of the future. This proficiency has advantaged them in meeting diverse customer needs both in India and internationally.
Conclusion
In the evolving realm of green energy, Tata Elxsi is actively exploring beyond electric vehicles (EVs), delving into the potential of hydrogen and other clean energy sources. Their approach highlights a broader perspective on the future of transportation, encompassing various sustainable energy solutions.
As the automotive industry gravitates towards eco-friendly alternatives, Tata Elxsi's initiatives reflect a commitment to understanding and integrating diverse technological advancements. Their focus isn't limited to EVs but extends to a comprehensive exploration of green energy options for the global market.