Attention
This website is best viewed in portrait mode.
Smart Annotations Solution
Intelligent | Precise | Effortless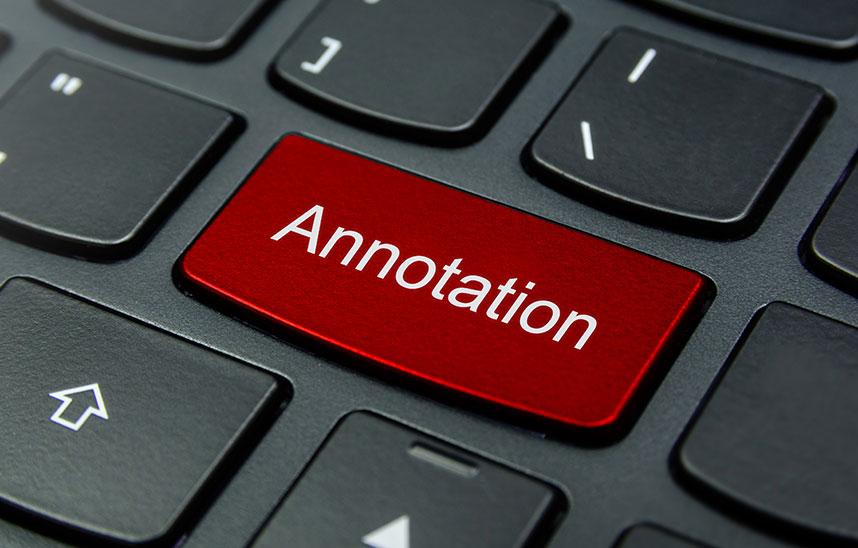 Smart Annotations Solution
Intelligent | Precise | Effortless
Trending

Are You Automating Fast Enough!
Data is the new fuel for driving the Digital revolution. Data generation and annotation is a key factor in determining the adoption rate of intelligent systems such as autonomous vehicles, smart appliances, virtual asssistants, and so on. Smart annotations enable faster development of autonomous & intelligent systems by enhancing the value of data & training. For example, autonomous systems have to demonstrate 80 percent decision accuracies with ensuring that the systems are safer than human actors.
In case of automotive, achieving a fully autonomous vehicle would require about 300,000 to 100 million miles of real-world driving tests. Industries are looking at various automated workflows and solutions which reduce this time considerably such as real world simulations and virtual simulations. However, these also require a huge amount of data to be reliable.
As per reports, autonomous navigation market size is expected to reach USD 13.5 billion by 2030. Annotation solutions for improving data by adding attributes or labeling it are fueling the realization of these solutions with technologies like AI, machine learning, data analytics, and data management standards. This, in turn, gives the ability to combine scenarios, increase understanding, and help make real-time decisions possible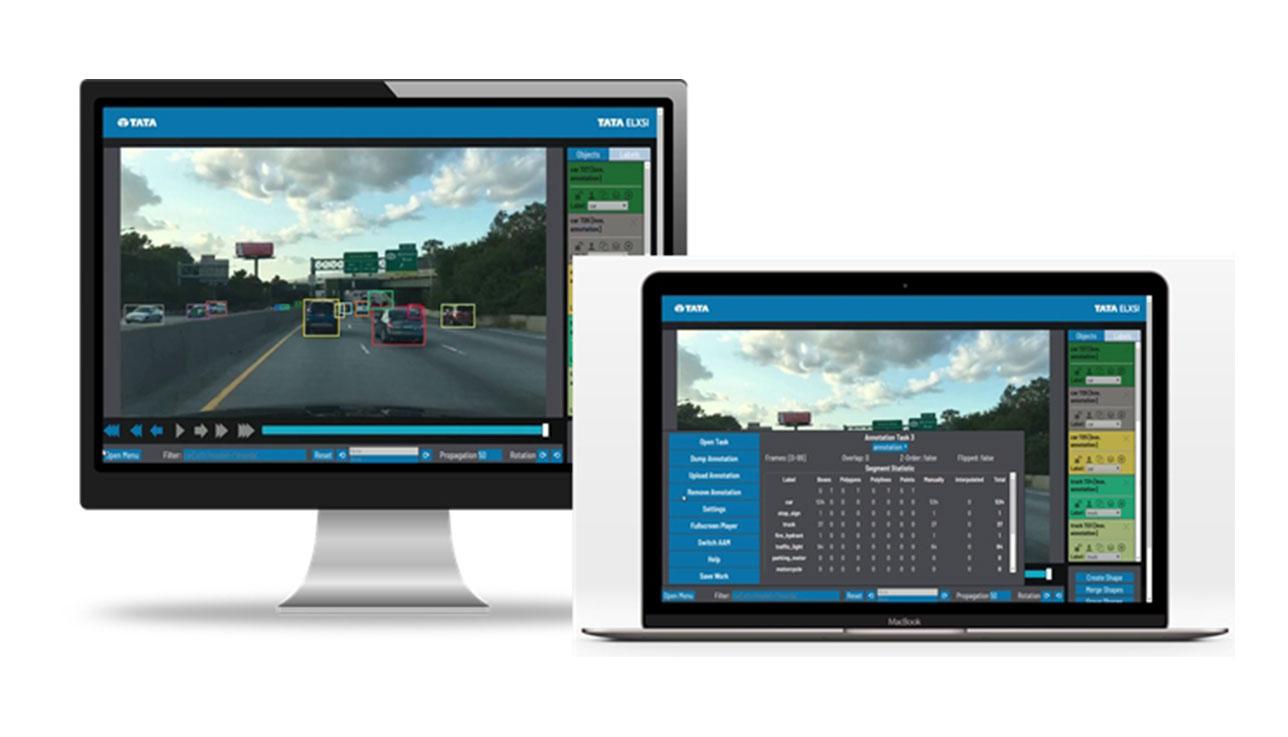 Opportunities & Challenges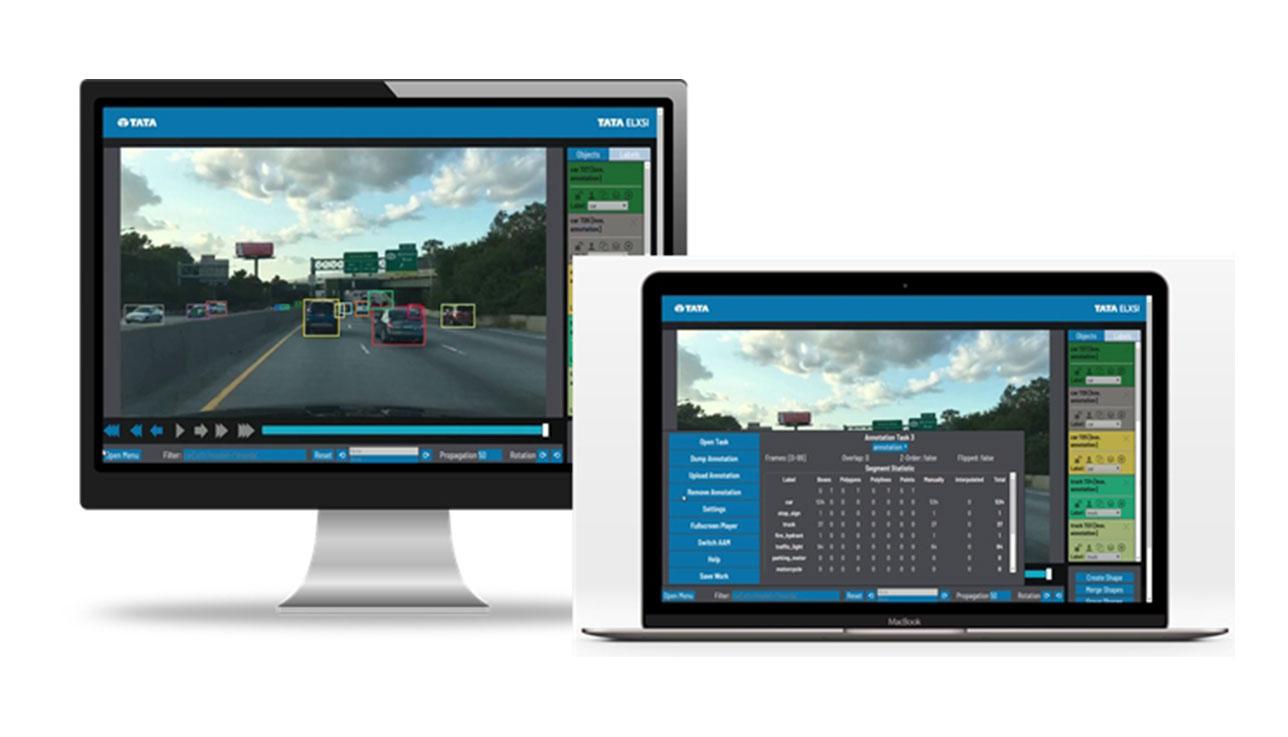 Fast & Efficient Data Annotations for precise data with precise quality and quantity is the need of the hour. Most autonomous and intelligent systems require visual perception systems for recognizing the content of images/scenes. Furthermore, this is an important factor for automatized vehicles/systems to take decisions.
Any automated system has to deal with four major questions:
Understanding the environment?
Communicating with the environment?
How to respond?
Why people behave the way they do?
Unless a system can handle at least 3 of these questions, it is difficult for the system to behave independently, intelligently, and earn human trust.
Much of the testing has to be done for "training" the systems to recognize various thorny situations which require precise data at a precise quality and the precise data quantity. Smart data generation, and augmentation based on machine learning is the evolving method to get the precise data with relevant quality and quantity. Data annotations take up around 70% of training and development time for the algorithms. This solution ensures faster development and safer systems with operational efficiency.
Service Framework

Framework
Automatic labeling for data generation
Data augmentation using AI / ML algorithm for validation data creation
AI model repository for different applications
Point Tracker approach for Tag and Object correlation
Selective frame tagging & corrections
Hierarchical Image tagging and Semantic Segmentation
Named entity recognition -- Action detection, Scene recognition, Face recognition, Sentiment analysis
Interpolation – Automatic object tagging throughout all frames where object occurs
Cloud / On-premise deployment
Easy plug-in of third party modules
Flexible to scale and accommodate new requirements
Differentiators
Customized AI models for recognizing the content of images/scene for automatized vehicles/driving scenarios
Fast & Efficient Data Annotations
Flexible data generation workflow with customizability for manual, assisted, partially automatic, and complete automated labeling
Mange complete workflow from one centralized application
Interpolation – Automatic object tagging throughout all frames where object occurs
Self-learning AI engine for historic corrections/annotations
Benefits to the Customer
Scalability
Time & Cost-efficient
Precision
Holistic annotation solution
Rapid product development
Discover More
LiDAR object labeling with Automated data generation & augmentation for traffic signs Instance Semantic segmentation
Subscribe
To subscribe to the latest updates & newsletter