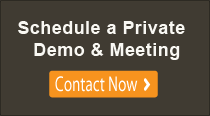 Tata Elxsi is in the forefront of transforming the Embedded/ IoT businesses for Semiconductor and Systems companies, addressing the key challenges for the present and the future.

Meet and interact with our business leaders and technology experts at Booth #838 at ARM Techcon 2016. Our showcase includes:
MCU Software Platform -BSP, Drivers, Middleware, HAL, Framework Modules
Tata Elxsi has 25+ years of embedded software experience, and enables value creation in the development of software platform. This includes design, development, validation and delivery of a robust and comprehensive platform.


Testing/ Validation -Unit/ Platform/ Product Validation, Certification and Post-launch Support
Tata Elxsi, with more than 15,000 person-years of testing experience, provides end-to-end testing services for embedded hardware/ software, covering a wide range of Processors/ SOCs, RTOS and development platforms.


Functional Safety -GAP Analysis, SW, HW, Integration Testing, Compliance
Tata Elxsi has an experienced team of safety engineers, who are experienced in the development of safety critical systems for different domains


IoT Product Solutions -Consumer Research, System Design, Hardware, Software, Applications
Tata Elxsi's IoT product development services encompass the entire product lifecycle – right from consumer research till complete product development. This, coupled with our cloud IoT platform TETHER and gateway reference designs, helps in greatly reducing product development cycles by 30% to 50%


Visit us at ARM TechCon to gain more insights on our solutions.
To schedule an appointment, please contact Sarvana.
We look forward to meet you.