Tata Elxsi at 18th Annual Medical Devices 2013: A Frost & Sullivan Executive MindXchang

Tata Elxsi would like to invite you to visit us at 18th Annual Medical Devices 2013.
The continuous evolution of the medical devices industry has led to the development of devices & solutions to revolutionize care for patients. The key trends in the industry include:
Miniaturization & portability
Connectivity & remote patient monitoring
Reliability & affordability
Tata Elxsi provides design and engineering services to the medical devices industry. We offer services across the product lifecycle, such as concept generation & validation, product development, verification and validation and sustaining engineering.
Leveraging our cross functional domain expertise in the area of connectivity technologies (Bluetooth, Wi-Fi, wireless), mobility solutions, and industrial design, we provide solutions such as diagnostic devices, surgical devices, point of care devices, telemedicine solutions, and medical imaging solutions.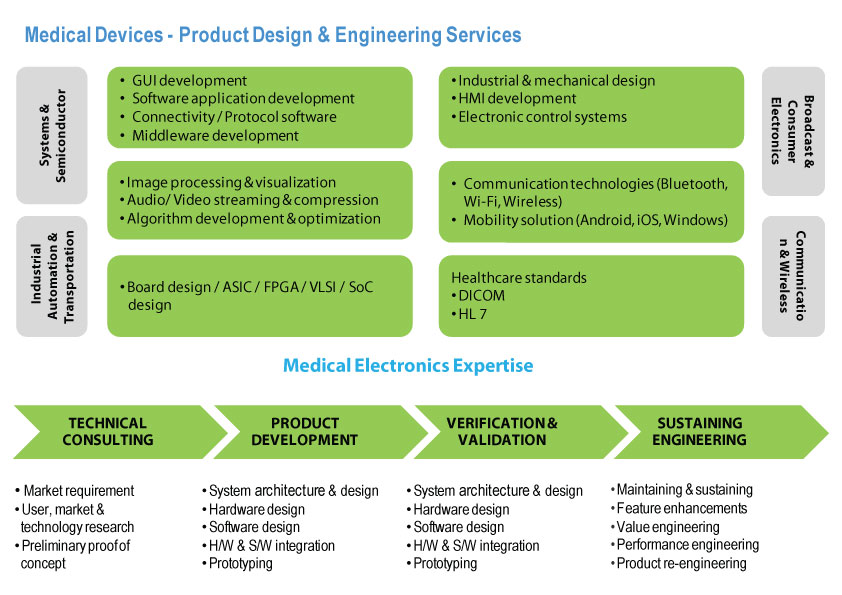 Tata Elxsi will be participating in A Frost & Sullivan Executive Mind Xchang from 10-12 March at San Diego.
For scheduling at meeting with us please contact :
Vishal Garg
Marketing Manager- Medical Electronics
Cell:+1 408-614-9481 / 408-894-8282
Email: vishalgarg@tataelxsi.co.in