Attention
This website is best viewed in portrait mode.
Value Engineering of Medical Devices: 5 Common Myths Debunked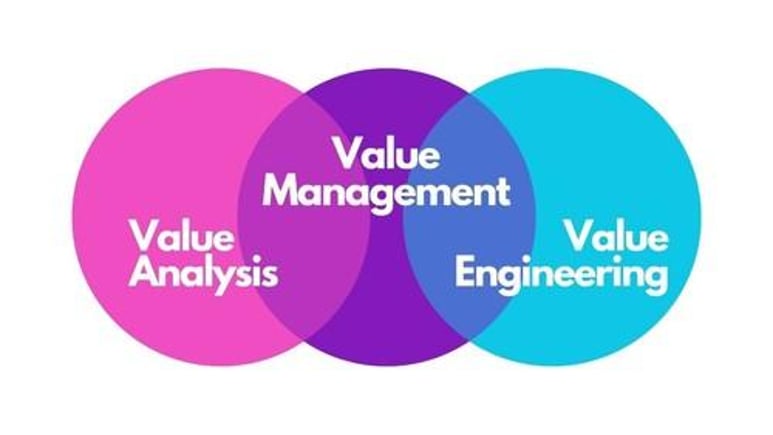 "Simplicity is the ultimate sophistication." ~ Leonardo Da Vinci
It started as an accidental innovation stemming from necessity during World War II but soon developed into a systematic process under project management. Value analysis and value engineering is now helping companies across the globe save millions of dollars while improving their product quality.
To understand this better, let us consider the project management triangle. The quality of any manufactured product follows a trade-off among three key factors: Cost, time-to-market, and scope. Most product manufacturers aim to maintain a harmonious balance among these three factors, keeping the costs and time to market low but the scope of the product high.
This balance is not always easy to achieve as every additional feature or functionality added to the product to enhance its scope is likely to increase its cost and time-to-market. While every product manufacturer faces a unique set of constraints in maintaining this balance in the project management triangle, the challenges faced by medical device manufacturers are more pronounced than others.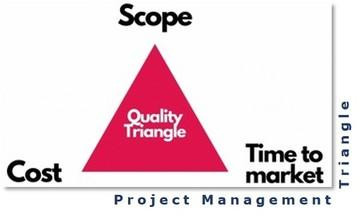 Medical devices follow a scheme of categorization based on their usage risk. With the new regulations under the EU MDR 2017/745, the regulatory norms for medical device manufacturers have become stricter. As a result, many devices which were hitherto not classified as medical devices are being classified as so now. Also, many medical devices are being reclassified as belonging to a higher category, implying that the risk associated with their usage is being viewed as riskier now than it was earlier.
What this means for the manufacturers is that the need for ensuring the high quality of their devices is crucial and non-negotiable. That leaves one factor, scope, at a fairly rigid position and the other two, costs and time-to-market, with some room for a trade-off. However, since the medical device manufacturing industry is reasonably competitive, the time-to-market factor finds the second spot on the priority list, leaving costs at the bottom.
This has resulted in many medical devices being overpriced and overloaded with features.
Over the years, however, there has been a growing trend among medical device manufacturers to adopt value engineering practices during manufacturing to reduce their costs while maintaining or improving quality.
Despite the numerous advantages of value analysis and value engineering of medical devices, it does have a fair share of skeptics who question the methodology adopted in these practices. Many of these points of criticism against value engineering are nothing more than myths.
Here we discuss five such myths surrounding the value engineering of medical devices and attempt to debunk them one by one:
Myth 1: Value engineering of medical devices leads to the substitution of high quality with lower quality
Fact: Value analysis and value engineering of a medical device is carried out to enhance the device's value. The value offered by a product can be viewed as the ratio of its functionalities to the cost involved in providing those functionalities.
The value offered by the device can be increased by either improving the functionality or reducing costs, or both. Two standard methods used for value engineering include Process value engineering and Product value engineering.
While process value engineering seeks to reduce extra costs in the manufacturing process by fixing supply chain inefficiencies, product value engineering goes a step beyond and attempts to re-engineer the product design itself, substituting certain parts of the product or perhaps redesigning it in such a way that certain parts are no longer needed.
It is important to note here that these exercises in no way degrade the quality of the product. It optimizes the product's design to offer more functionality at lesser costs.
Myth 2: Value Engineering of medical devices should be the last stage of the product design process
Fact: Value engineering is a continuous process. Medical devices are constantly optimized during their lifecycle since both the scale of production and customers' requirements change with time. It is usually found that many of the OEMs in the healthcare industry remain averse to such changes since there is resistance towards redesigning the R&D process and submitting the device for regulatory compliance approvals again.
Despite that, customer complaints, regulatory changes, or feature enhancements force the product designs of medical devices to evolve continuously. Value engineering specifically addresses many of these issues in product design.
With all the complexity involved in product value engineering, it can be challenging to determine the best starting point. Some manufacturers make the mistake of performing it only when the device is completely functional when it should be done regularly. Every component substitution, supply chain rearrangement or additional feature must be analyzed from the perspective of value analysis to ensure that the change incorporated in design enhances the product value.
Myth 3: The customers are on the losing end purchasing value-engineered medical devices
Fact: This myth about value analysis and value engineering is the farthest from the truth. The entire value engineering exercise is to increase the product value offering for its customers. Every value engineering effort attempts to provide more features and functionality at the same or lesser cost. OEMs often use the increased revenue from this cost optimization technique to invest in more R&D and design improved products for their customers. A fitting example is when value engineering was used to enhance the value of breast pumps without altering the device aesthetics. Value engineering is always about coming up with a better product that offers the customer more value, not less.
Myth 4: Value engineering of medical devices only focuses on making profits
Fact: This is a common misconception about value engineering. It is often misunderstood as a cost-cutting effort aimed at only increasing revenue when it is a cost-optimization method.
Medical devices that are value engineered may cost more initially. However, it results in substantial cost savings by removing inefficiencies in product design and manufacturing in the long run.
In one case, performing holistic value engineering led to an up to 35% reduction in the bill of materials (BOM) cost of a blood coagulation analyzer. It involved redesigning the enclosure of the in-vitro diagnostic (IVD) device. This contributed to a 40% reduction in its size. Switching the material from metal to plastic led to a 35% weight reduction. Besides this, the value engineering process also led to a decrease in electrical BOM. This was done by making a single board design, replacing the SD cards with flash memories, and the FPGA with an STM32 microcontroller. While this took care of reducing costs, many efforts were also undertaken to increase its functionality. To do so, the in-built thermal printer was replaced with a high-speed 2.0 interface external thermal printer with a rechargeable battery backup.
This resulted in increased annual savings, improved yield, and a portable device. A simple value engineering exercise benefitted not just servicing but also manufacturing and operations.
Myth 5: Value-engineered medical devices lack creativity and innovation
Fact: The cost of medical devices should not be the only driver of value engineering. Financial analysts can do a fine job in increasing margins. However, only a team with sound technical expertise can identify product design inefficiencies and develop ingenious ways to improve the device functionality at the same or a lesser cost. It is therefore crucial that value engineering efforts be driven from a technical perspective.
As can be observed from the facts stated above, value analysis and value engineering under the broader umbrella of value management can achieve a lot more than merely spotting and fitting replacement parts in medical devices. By considering all the product and stakeholder requirements, a skilled value engineering team can develop simple yet powerful medical device designs that create enormous value for everyone.