Tata Elxsi has supported Telecom and Networking OEMs with development support services and IP stacks and codecs in building complete solutions. We have a list of codecs optimized for communication infrastructure solutions for products like Media Gateways, IP-PBX, IP Phones and Unified communication solutions. We enable product designs with standalone encoder/decodes, transcoders and relevant frameworks for unified conferencing.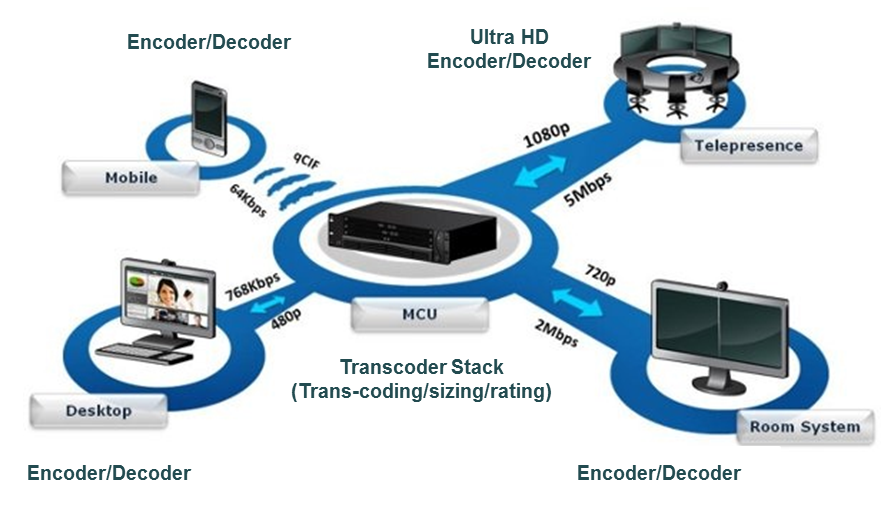 Fig: Codec solutions applicable in Communication space
The media codecs are available on a range of widely used platforms such as ARM, DSP & FPGA. These components are designed for efficient utilization of available processors & resources.
Tata Elxsi is an authorized partner to maintain and sub-license Freescale voice and video conferencing components such as voice/audio/video codecs, voice/fax/modem components tested and optimized for multiple Freescale's platforms including Qonverge.
Recommended IP
s

for Communication application and devices:
| Video Codecs | Video Transcoders | Speech Codecs | Audio codecs | Audio Processing |
| --- | --- | --- | --- | --- |
| HEVC(H.265) | | | | |
| H.264 BP | | | | |
| H.264 SVC | | | | |
| VP8 | | | | |
| VP9 | | | | Dynamic Equalizer and Limiter |
| | | | | |
| | | | | Dual-Tone Multi-Frequency |
| | | | | |
| | | | | |
| | | | | |
| | | | | |
| | | | | |
| | | | | |
| | | | | |